Wednesday, 25 April, 2018
Our latest report delves into the growing trends within the flexible workspace industry in the United States.
Our latest research report focuses on the evolution of flexible workspace within the US, analyzing the growth in 2017 as well as exploring the expansion of the leading operators, and where the market is likely to head across the next 12 months.

The US differs from other regions globally where larger operators, such as Regus and WeWork, dominate the sector within the UK, France and Germany.

Within the US, there is an estimated 80 million square feet of flexible space, compared to the UK, which is the world's second largest market, estimated at 50 to 60 million square feet, and largely consists of independent operators running one or two centers.
A highly fragmented market
The US is a highly fragmented market; 93% of the country's operators are independent and leading the industry. Many of these operators are supporting the growth of nichification in the workplace with offices catering to the specific needs of tech, women-only spaces, and luxury 'members club' environments, amongst others.

Operators such as The Wing, The Yard and Industrious are continuing to drive a demand for unique workspaces, with increased capital investment bringing a further surge in high quality flexible spaces across the US.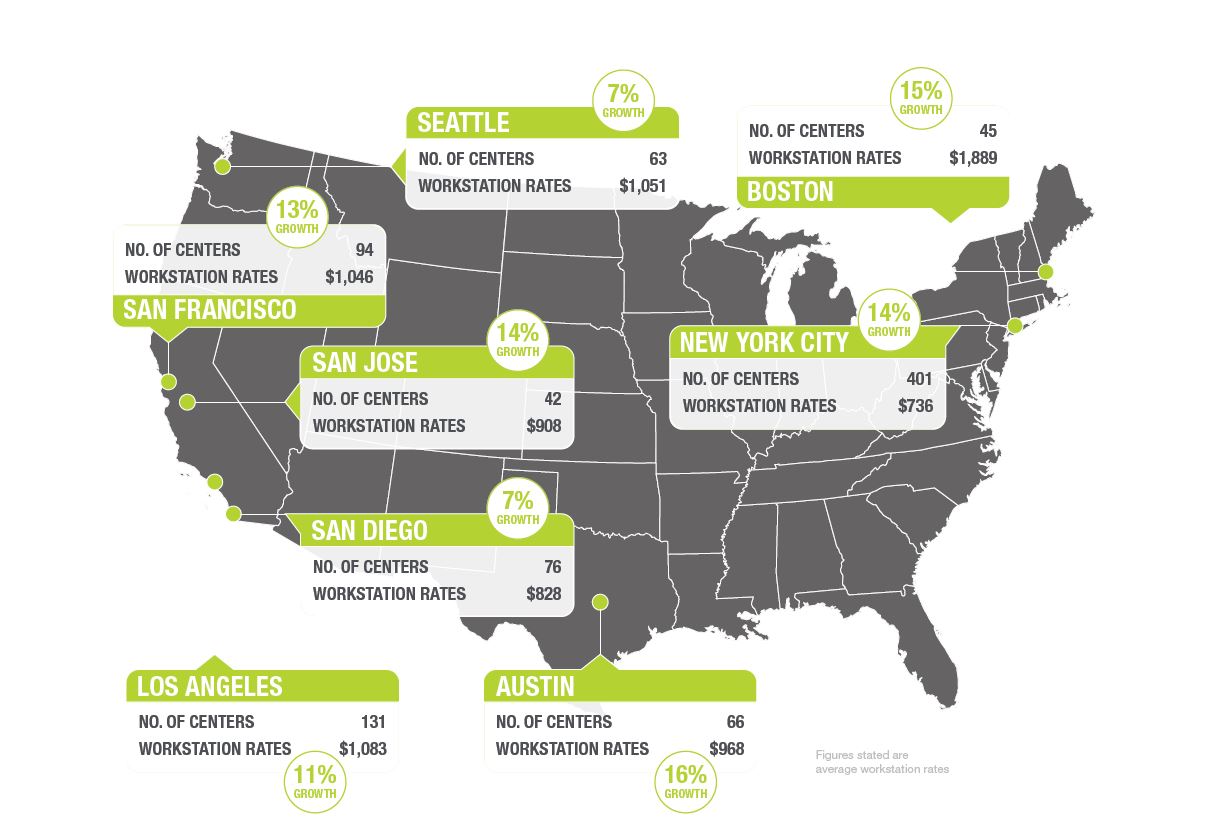 Who is leading the way?
Whilst the US remains the largest flexible workspace market in the world, there are five key states that make up 51% of the total sector within the US; San Francisco, Los Angeles, New York, Houston and Dallas.

New York has the highest number of centers (401), followed by Los Angeles (131) and San Francisco (94).
However, the fastest growing states for center numbers are New York (14%), Massachusetts (9%) and Colorado (9%).

"There is much more expansion to come across the US particularly in those cities outside the more established markets of New York City, Los Angeles and San Francisco. We strongly anticipate flex space growing proportionately as part of the CRE mix across the country" explained Michelle Bodick, Managing Director Sales & Marketing for The Instant Group.
Desk rates across the US
Colorado and Massachusetts are the most expensive states for flexible workspace; average monthly desk rates are sitting at $1,250 and $1,213 respectively, and it's likely this will continue to increase.

At a city level, Boston is the most expensive, with an average monthly desk rate of $1,889, followed by Los Angeles which stands at $1,083.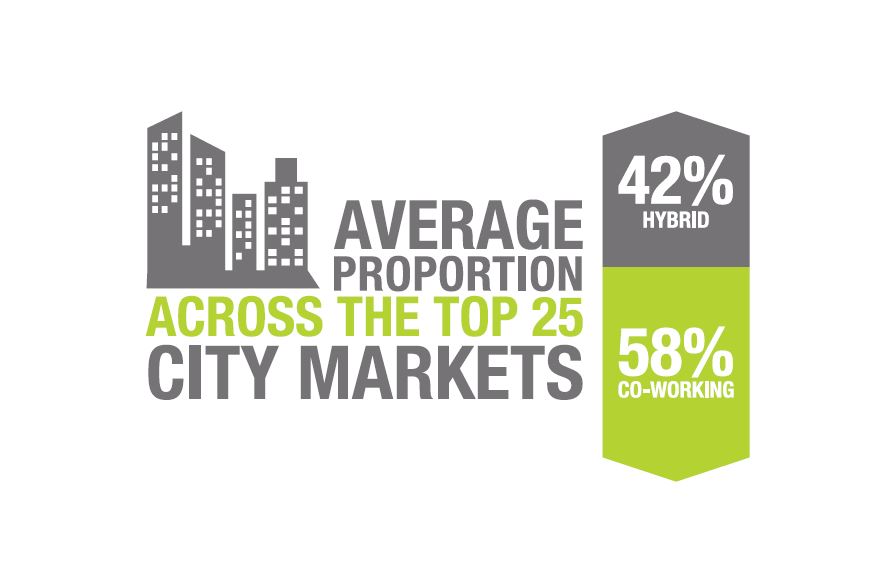 US Market Review: How is the US supporting the growth of the niche operator?