Wednesday, May 12 , 2021
NEW YORK (May 10, 2021) – Incendium Consulting, part of workspace innovation firm The Instant Group, is pleased to announce that Nick LiVigne has joined the blue-chip corporate real estate consulting and change-management firm to lead its expansion in the U.S. LiVigne joins as Director, Incendium Americas, and comes to the firm from Convene, where was head of product and workplace solutions, leading its portfolio of Meetings, Workplace, and Membership products.
'With an impressive 15-year track record at the forefront of agile work, workplace, and sustainability, both in-house for Fortune 500 companies and as a product leader, Nick nimbly works across disciplines and will be uniquely able to integrate Incendium's capabilities in new markets and with new and existing clients," said Joe Brady, CEO Americas of Instant.
In his new role, LiVigne will help lead Instant and Incendium's growth in the Americas, developing and working with key clients to deliver creative and innovative real estate strategies with value-based solutions.
"I've built workplace strategy, coworking solutions, and corporate sustainability programs from the ground-up, and developed and implemented global-scale change management solutions," said LiVigne. "I'm grateful for the opportunity to joining Instant and Incendium. This new role gives me the unparalleled opportunity to bring my experiences together to help heads of real estate across many disciplines and markets future-proof their workplace strategy and sustainability."
Prior to Convene, LiVigne was manager, workplace strategy and global coworking lead in global real estate for Verizon, where we worked for five years. Before that, he had sustainability program lead roles at SAIC and ultimately, Leidos.
LiVigne serves on the advisory board for Global Workspace Association (GWA). He lives in Brooklyn, New York.

Incendium Consulting Expands in U.S. as Nick LiVigne Joins as Director
Read next
Hootsuite Secures Atlanta Office Space For New U.S. Sales Hub, With Support From The Instant Group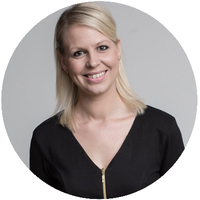 Need something custom?
Our experts can deliver insights or a flexible workspace report tailored to your specifications.