Thursday, October 7 , 2021
In a year that has seen first-hand the effects of climate change, The Instant Group is pleased to announce its commitment to achieving Net Zero Carbon by 2030.
OUR ROUTE TO NET ZERO
---
This commitment covers Instant's operations in addition to supporting clients and supply partners in achieving their own net zero ambitions through the services and delivery that the company undertakes on their behalf.
Post-pandemic, as the corporate real estate sector evolves, The Instant Group will be at the forefront of driving flexibility into corporate and public sector portfolios. With this commitment, we hope to draw on the wealth of experience within the business and unique service offering to reduce the carbon impact of the sector as a whole.
Instant's commitment is based on three key aspects to achieve by 2030:
Net zero emissions across our operations, aligning our emissions reduction targets with the Science Based Target Initiative.
Proactively increasing the accuracy and completeness of Instant's Scope 3 carbon inventory through engagement with its whole value chain including both suppliers and customers.
Take a proactive and increasingly leading role in driving the net zero agenda throughout the flexible office sector.
Emission scopes required within PPN:06/21 – minimum ambition for our net zero commitment
Scope 1 & 2: energy, company & leased cars
Scope 3: business travel, commuting, waste
THE INSTANT GROUP CARBON EMISSIONS
---
The emissions associated with Instant's direct operations for FY2020 and 2021 are shown in these tables. They are similar to those presented for both SECR and what will be required for PPN 06/21.
Additional data points required for PPN that are currently being calculated:
Emissions resulting from energy consumption during client fit-outs
Emissions associated with the production of waste from our direct operations including from our offices and construction waste from fit-outs
Emissions associated with the transportation and distribution of goods from our tier 1 suppliers (including fit-outs and office supplies)
Emissions from business travel (air & sea)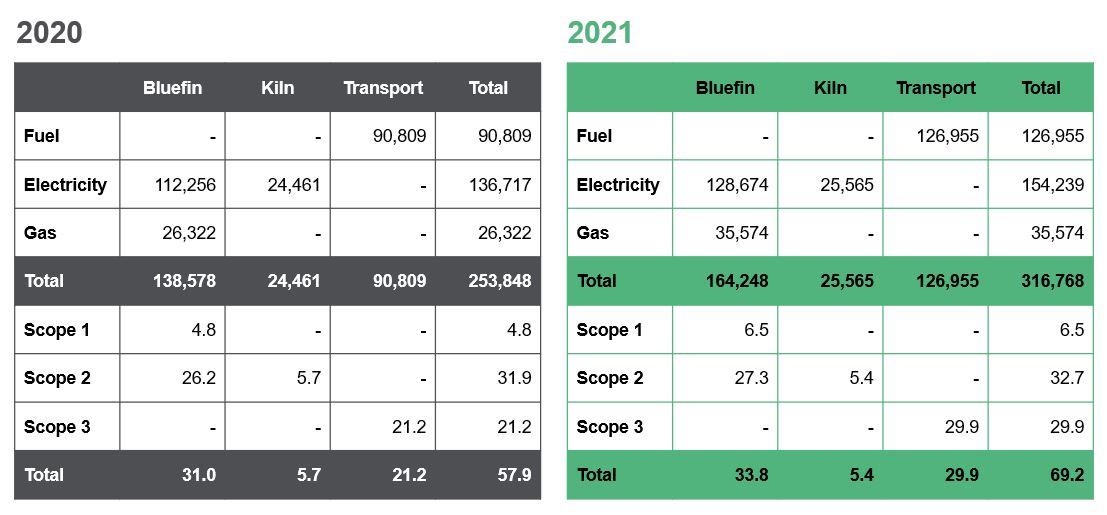 THE INSTANT GROUP'S CARBON MANAGEMENT PLAN
---
The Instant Group formally began measuring its Scope 1 & 2 carbon emissions in 2020. These emissions are solely generated by the operation of the offices in London and Newcastle. In 2020 we also calculated the carbon emissions from its grey fleet i.e. employee expensed mileage in private or rented vehicles. This has expanded in 2021 where we are calculating. There is widespread interest and engagement in sustainability across the business, including within the direct operations and as part of the services provided across its client base. Instant's team of operations specialists work with building management teams to identify projects in our direct operations, managed offices, and serviced offices that increase energy efficiency.
Moving forward, to achieve our ambition of net zero by 2030 we will implement the following measures:

In order to achieve Net Zero emissions, we will follow this trajectory.
This is based on the location-based methodology for calculating Scope 2 emissions and so relies on the greening of the UK electricity grid by 2030.
Using a market-based methodology, we will procure 100% renewable electricity by 2023 so will eliminate our Scope 2 emissions by then.
Our scope 1 emissions come from the combustion of natural gas for heat in our offices. We will prioritize the office space that has full electrification as our organization develops.
For scope 3, we will implement the strategies described previously for engagement with our supply chain partners and employees to decrease our emissions to as near 0 as possible and offset any unavoidable emissions.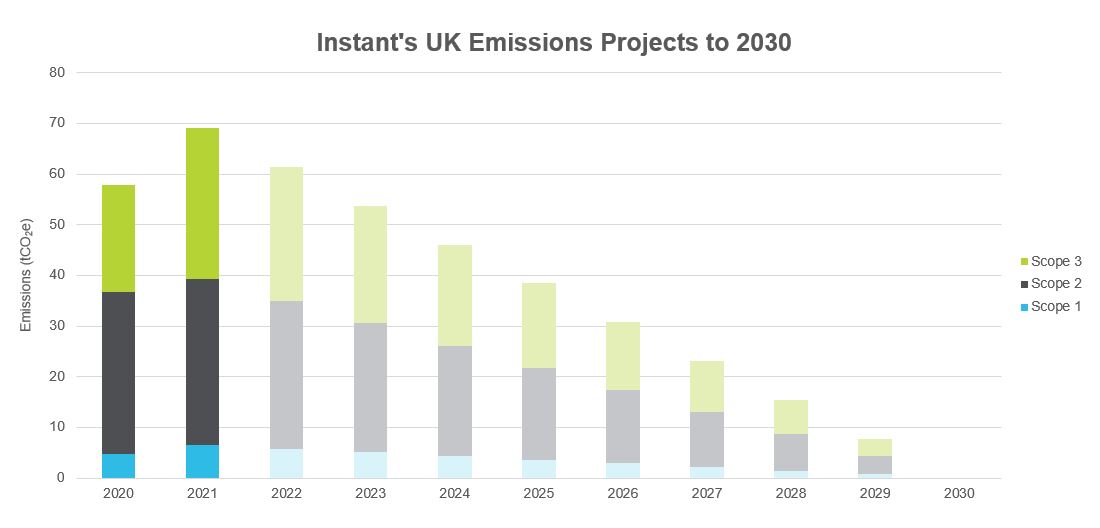 Download our full Route to Net Zero Commitment below!

Download
Read next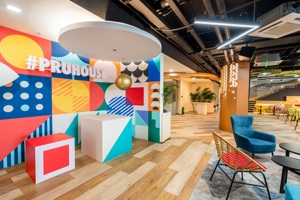 Instant wins at the Real Estate Asia Awards 2022 for Pru Life UK in the Philippines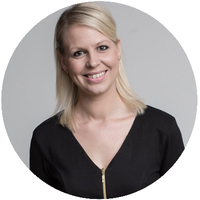 Need something custom?
Our experts can deliver insights or a flexible workspace report tailored to your specifications.