Monday, July 13 , 2020
The Instant Group has released its latest research report on the Asia- Pacific flexible workspace industry.
Instant's latest research explores the APAC flexible office space market, which has seen a third successive year of high growth. 
Despite a backdrop of political unrest and uncertainty driven by COVID-19, the Asia-Pacific flexible office market has remained strong over the past 12 months. According to the latest research, the industry is in a good position to benefit as companies across the region adjust their office strategies.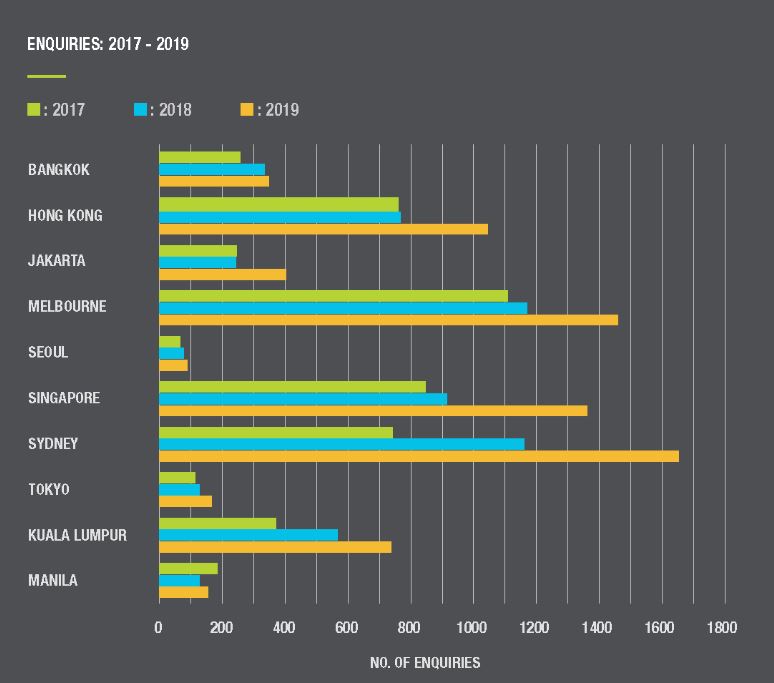 Due to the COVID-19 impact on both supply and demand, growth in supply is likely to reach just 6% in 2020. Despite this, demand for flexible workspace across the region still exists, with more businesses looking for short-terms of three or six months, rather than long leases.
Sean Lynch, Managing Director of the Instant Group in Asia-Pacific, says, "the impact of Covid-19, the first Black Swan event to be seen in a generation, has been severely felt across the industry and is not something that we can ignore. The trends that we expect to see during 2020 will no doubt be very different to what the industry has seen in the past, but the long term future still looks very healthy."
Highlights: Leading APAC Cities for Flexible Workspace 
60% of the top 20 Asia-Pacific cities saw double-digit growth in flexible office space supply last year
The flexible office space market in

 

Hong Kong

 

has slowed, with

 

Sydney,

 

Kuala Lumpur,

 

Singapore

 

and

 

Jakarta

 

overtaking in 2019
Several of the fastest-growing markets in the Asia-Pacific region are in

 

India, including

 

Hyderabad

 

and

 

Pune
Research shows demand for flexible workspace is returning to pre-COVID-19 levels
Despite COVID-19 challenges, operators are still looking to expand operations in 2020
Discover the latest insights, operator views and data by downloading the full APAC Flexible Workspace market report.
Asia Pacific Flex Market Snapshot 2020