Monday, 1 March, 2021
Our latest report delves into the much-discussed concept of the hub + spoke model - is this a viable CRE strategy? What are the benefits to employees and employers? And importantly, is the office market ready to support this change?
The disruption to the CRE market over the last year has seen the market question the very future of the office.
A recurring theme among the speculation has been the dispersed portfolio, or "hub and spoke" model - one that reduces reliance on city centre locations and sees more offices in "work-near-home" locations.
We predict that corporate headquarters will shrink by up to 40% on average in the coming years as the role of the head office shifts to become more focused on collaboration and connection between teams, rather than a traditional workspace.
We have also seen a definitive surge in demand for flexible workspace across the regional markets since March 2020. But is this indicative of a shift to hub and spoke or something else?
In our latest report 'The Rise of Suburbia', conducted by Instant and HICKEY, we have used multiple data sets to assess demand for conventional and flexible office space across the UK (and globally) in suburban and tertiary markets. These numbers, combined with workforce data, commute times, office supply and even housing statistics provided a view as to whether hub and spoke is viable as a strategy and, very pertinently, whether the workspace market can support growth in these areas.
Key findings include:
57% of employees want an office that is closer to their home
77% of employees say that a more conveniently located office is a must-have for their next role
UK businesses could save up to 23% on average by adopting a 'rightsize' approach
The average London employee could save £2,200 a year in commuting costs
But supply is limited in suburban and tertiary markets
Download the full report to find out more.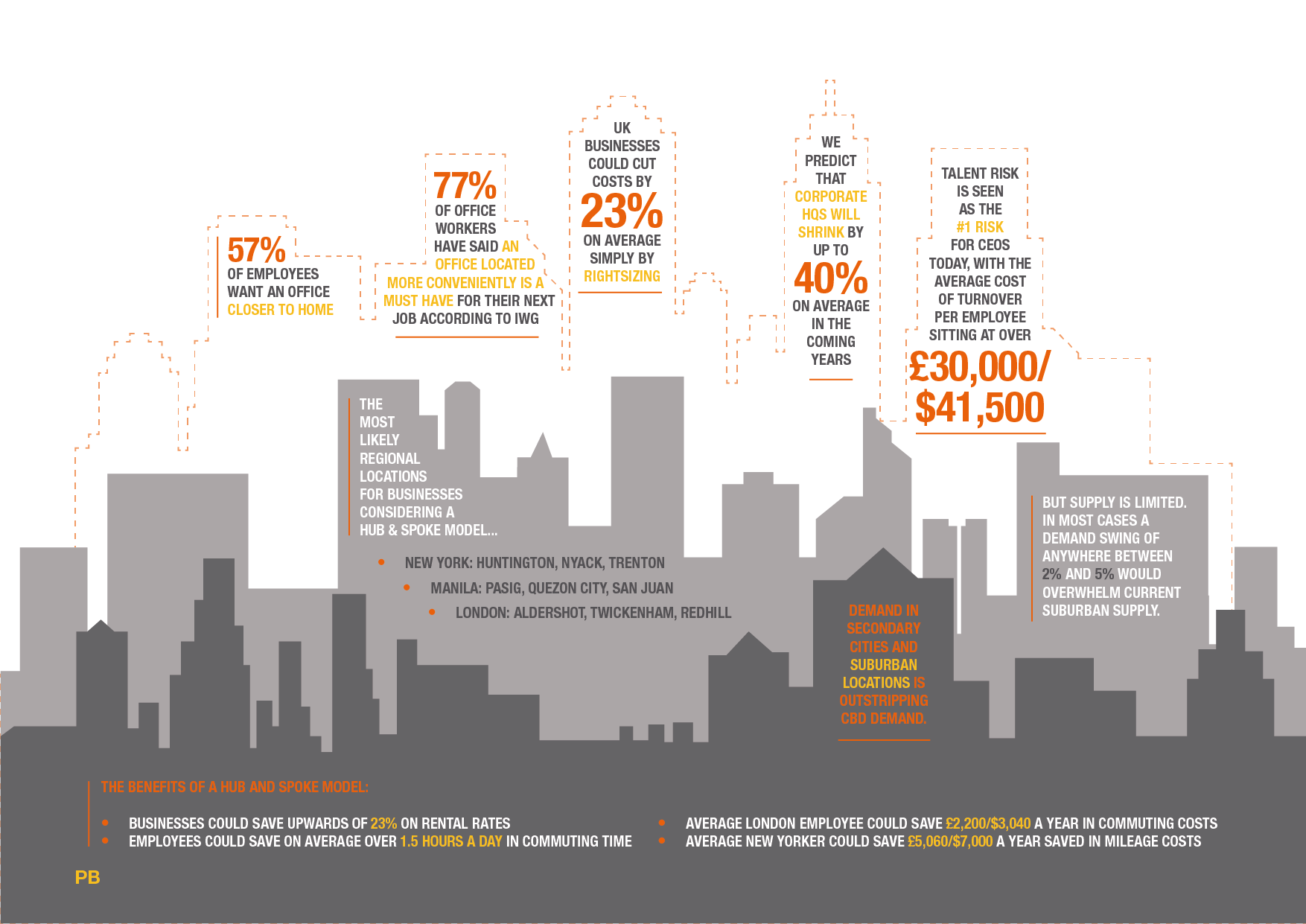 The Rise of Suburbia: Can a hub and spoke model really work?