Thursday, September 21 , 2023
The age of everywhere work is here, and yet CRE leaders are still navigating the challenges of hybrid working. Finding the right hybrid strategy can be a game-changer. But what is the right strategy for you?
From employee demand to company culture, global mandates to localised requirements, the challenges of hybrid working seem endless and ever-evolving. These topics and more were at the forefront of The Instant Group's recent presentation at the CoreNet East-Meets-West Summit in Dubai. In the session, thought leaders came together to discuss the "Nowhere" office as well as other hybrid working strategies – here is what we found.
Perspectives on the Nowhere Office
---
A nowhere office is not about a physical absence from work; it's a mindset, a philosophy that prioritises behaviours over mandates and treats the office of the future as a network. At its core, is the concept of purposeful presence - choosing the right location and work setting to perform tasks effectively as individuals, teams, and networks.
Clients are increasingly interested in implementing a nowhere office strategy within their organisations. They see it as a means to enhance the employee experience, address sustainability concerns, and ensure compliance with local requirements. The challenge lies in developing strategies and mechanisms that enable employees to easily access the spaces they need to work effectively.
Instant's research highlighted that 43% of office users said their primary motive for going into the office was to use the spaces that served a specific purpose. Organisations understand this and are investing in purpose-driven spaces, such as town halls, auditoriums, and cultural hubs that enable collaboration. However, they are also enabling employees to work from other purpose-driven locations such as client sites, home, or local coworking spaces. This flexibility not only enhances productivity but also fosters a broader sense of community and provides access to specialised skills and resources.
Finding Your Glass Slipper: Global VS Local Strategies
---
Finding the right hybrid working strategy that fulfils global mandates whilst enabling local culture and logistical differences is a significant challenge for CRE leaders.
On the more flexible end of the spectrum, VMware intentionally embraced full flexibility, offering absolute choice for employees between office and remote work. They introduced "neighbourhoods" to promote self-expression and fluidity in office space utilisation. They transitioned from individual goals to team-oriented objectives, emphasising collaboration and transparency whilst ensuring that global flexibility aligns with local dynamics and needs.
BT also developed a global strategy called "3 together, 2 wherever," emphasising the importance of being together most of the time without mandating when. Similar trends are being seen across the financial services sector, as strategies shift towards core office day adoption with employees given the choice to select their preferred office days.
In contrast, Aon introduced Smart Work 2.0, which gave employees the choice of being either an office, hybrid, or fully virtual worker, with mandated in-office days depending on your selection. Other companies mentioned swayed from global strategies, instead opting for unique team agreements tailored to each region.  
What is clear is that innovation and choice are essential to successful workspace strategies, and we should recognise that not every approach is universal.
Adoption of Flexible Workspaces
---
Adopting flexible workspaces into your portfolio can serve as a powerful tool for hybrid working strategies. It not only meets the demand for more agility but can also be cost-effective and P&L neutral or even result in savings. We're already witnessing this shift in action, especially in EMEA, where demand for flexible workspace solutions have seen a notable 44% increase in the past year. However, it became evident during the summit that definitions of flexible workspaces varied significantly, and there was a common misconception that they are simply synonymous with coworking or serviced offices.
A flexible workspace, also referred to as a flex space or flexible office, is an all-encompassing term for several types of workspaces including coworking spaces, hot desks, managed offices, serviced offices, and virtual offices. For example, organisations entering new markets can start by utilising coworking spaces, which offer flexibility and cost-effectiveness. As they grow and become more established but still prefer not to commit to a long-term lease, they can transition to serviced offices. For those seeking even more customisation and control over their workspace, a Managed Office solution is preferable. Addressing perceptions of flexible workspaces, like concerns about choosing the appropriate solution, increased costs, or loss of identity, is a significant aspect of CRE leader's roles.
Purpose, Trust, Choice, & Iteration
---
While not providing flexibility poses a risk of losing top talent, there is equally the challenge of building a company culture with a hybrid workforce, which can also result in high turnover.
Establishing office culture involves several key elements: purpose, choice, trust, and iteration. Purpose gives employees a sense of direction, while choice offers flexibility. Trust is vital for open communication, with leaders leading by example. Iteration encourages learning and improvement, allowing mistakes and feedback to drive ongoing enhancements to the workplace.
VMware also realised that fostering friendships within the company significantly reduces employee turnover. This led to the creation of spaces and programs enhancing well-being, including gardens, clubs, wine-tasting groups, and café-like lounges for events and team-building activities.
Conclusion: Embracing the Everywhere Office
---
From client perspectives to personal experiences, the insights shared during the presentation underscored the importance of creating purpose-driven spaces and fostering a sense of community to enhance office culture and employee engagement. While challenges such as change management and aligning real estate with sustainability exist, they are surmountable with the right strategies and commitment.
In conclusion, the "nowhere" office is not merely a concept; it's a journey towards a more inclusive, adaptable, and engaging work environment. By embracing flexibility, trust, choice, and iteration, organisations can navigate this evolving landscape and ensure that their employees thrive in the everywhere office of the future.
Listen to the full recording
---
Read next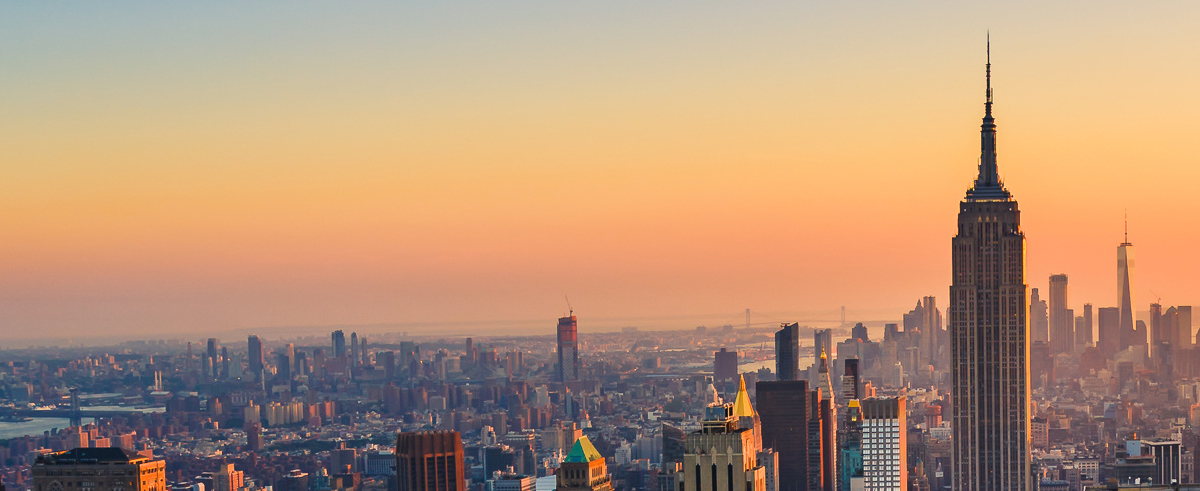 Webinar - Using Data to Select and Open Profitable Centers in North America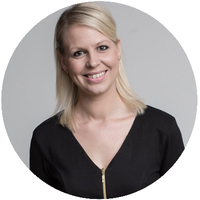 Need something custom?
Our experts can deliver insights or a flexible workspace report tailored to your specifications.