Monday, August 10 , 2020
Instant review aftermath of the global pandemic and predict a series of short-term impacts and longer-term implications, not least of which is the move to a new, diversified portfolio model for office space.
Introduction
It is our view that the global pandemic will have a series of short-term impacts and longer-term implications not least of which is the move to a new, diversified portfolio model for office space. The nature of this model will address some of the key concerns that have arisen for CRE professionals during lockdown; namely, staff safety, wellness, hygiene, utilising mass transportation, and type of usage.
The key outcomes of this approach will be a move towards diversity of location and tenure, short to medium-term reduction in portfolio cost and, ultimately, new ways of tracking workspace performance and measurements of success. Many of these changes were already underway but will accelerate under the auspices of the lockdown and structural ramifications of the virus for the office market. 
The new focus of the office will be around a significant extension of the activity-based working model – one which incorporates home-working, work/life balance, staff wellness and great recognition of the daily commute as part of the working day. Core office locations in cities will be retained but the way in which this space is used will change. Central office spaces will be focused on staff interaction, collaboration and creativity, and space requirements will be derived for that specific type of work. There will be sector-specific nuance to this approach, but workspace strategy will re-calibrate around purpose of use for each location and the need to draw a workforce that have been home-working under lockdown into communal space again. 
---
Short-term
Distancing and workplace density
There are many implications of the post-lockdown workplace, but these will, of course differ pre and post vaccine. Distancing and workplace density are two key concerns that have been picked up in the mainstream but are surely issues for the short-term. Once a vaccine comes into play, then are assumption is that we will revert to habitual behaviours around utilisation of space. 
In the words of the team at Leesman, all organisations entered the crisis with differing RE strategies, capabilities and therefore susceptibilities. An organisation running at 1 person per 12sq m net and an aggressive desk sharing ratio has to contend with a wholly different set of parameters to an organisation at 1 person per 15sq m net and 1:1 desking. One size certainly does not fit all and the implications for companies across different sectors, and indeed flex workspace operators differs radically.
A key consideration in the short-term is the use of flexible workspace or hot-desking in conventional office environments.  From Instant's discussions with more than 50 CRE professionals across three continents since lockdown began, workspace professionals are already looking at de-densifying workspace to comply with social distancing regulations. 70% of those questioned agreed with this statement. There are already examples in play within Asia, as firms return to a degree of normality in Hong Kong and mainland China.
By that logic, from a flexible workspace operator perspective, this could require a significant revision of their model - you can see that the sq m by member has gradually shrunk over time. Within Asia there is a big difference from EU and NA with far less space on average per desk, for instance. An operator in London, for example, runs the model at 44 sq ft per desk a regional operator is at 53 sq ft. This is unsurprising given the rents involved and base costs of operation but given the issue of space, will it be more practical for clients to take desks in suburban locations post-virus?
Dealing with social-distancing and health concerns
At present, Instant' occupancy data shows that across the UK the average sq ft per desk sits bang on 50 sq ft, but the range goes from 28 to 214, location and operator dependant. There is huge variety in the flex space market but initial discussions would suggest that operators will move out to 75 sq ft at least and the use of desk space for coworking memberships will be reduced in the short-term.
As per Leesman's feedback, the need to convene and collaborate with colleagues that have been greatly missed, to practical considerations around health, will drive short-term re-engagement the office. It is highly likely that distancing in conventional office space is a necessary "nudge marketing" initiative to inspire confidence in the workplace and ensure staff safety for the coming months. 
"Employees will have heightened awareness of proximity and of sharing. They will be asking questions of metres per person in a way that they have not been overly aware of before. But from a
needs
based perspective, the things employees want most to come back to are the very things that social distancing will seek to limit."
Leesman
Another key element of this according to the team at IWG is that hygiene and cleaning will go up another level both in terms of due process around it, but also replaying these requirements to clients and colleagues. Reassurance in this area is everything and, as we are already seeing in China, having visible cleaning standards and hygiene protocol in place will be a key concern for flex operators and facilities managers across the world.  "Clean-desking" is going to be more of a concern that "hot-desking" going forward, with FMs and workspace operators introducing very visible cleaning protocols to ensure customers around and safety concerns. 
---
Mid-term
Getting employees reconnected & reassessing cost
The data we have from Leesman states that the c. 6,800 employees measuring their home working experience suggest that most employees have successfully made home work!  But this comes with its limitations and masks highs and lows around particular activities - collaboration, learning and creativity are suffering as you might well imagine. The connectivity around technology is working but is limited in its ability to inspire interaction.
There are (less surprisingly) issues around staying connected to the organisation and connected to colleagues. Depending on the organisation's demographics, numbers of employees without a dedicated space to work from home range from 22% to 48%. 
The Leesman results also show that (despite what some have previously suggested) one of the major stress points is around work-life balance – the working day is now without borders with an increased flow in online communication, and channels, overwhelming many.  Who would have thought we would work more at home?  But it seems that we may have collectively underestimated the natural delineation that the commute to the office reinforces and also the informal barriers it offers to managers emailing out of hours. 
If home working is to become a solution in the medium and long-term then it seems the responsibility of the CRE team, in conjunction with HR and IT colleagues, to take some ownership of home working set up and to enable a healthy balance between productivity and staff wellness. In the longer-term – as we set out below – this will incorporate the need for more, closer-to-home office environments. But the medium-term strategy must focus on generating client-facing and collaborative spaces, potentially using flex workspace as a bridging option that allows staff some choice around working locations and modes. 
Working near home
The Work Near Home model is a topic, which is being looked at as an option by occupiers of all sizes and, indeed, was in discussion before lockdown.  One of the inhibitors in this area is relevant market supply and whether there is sufficient market supply of the type and quality of space.  The following client quotes set out this position:
"69% of companies plan to shrink office footprint, increase remote work" - Corenet Survey
"You're going to find we use much more significantly our branches as alternative sites for investment bankers and call centre workers" - Jes Staley, CEO, Barclays
"BP is seeking to widely deploy agile working and digitisation across the business to reduce costs" - Murray Auchincloss, CFO, BP
"We will make a permanent transition to a hybrid model, with working-from-office in four main corporate campuses and working-from-home in most other locations" - Nationwide
The experience employees will come back to during the recovery phase (social distancing relaxation long tail) is inherently linked to the discovery of a vaccine. So, the way in which workplaces are used in the interim will be increasingly focused on employee experience – because they will be different.
This focus will probe both Covid home working and Covid office working and there will be discoveries about which activities in a day's work are better supported in each. It will expose that both are neither normal home working or normal office working.
Employee experience will have changed when they return. They will expect to Zoom / Teams call their colleagues still home working as though they were at home. This, like other new behaviours learnt while away from the office, will create some pressure on minor re-designs / adaptations. So, we expect to see more phone booths, small collaboration space, more spacious room sizes (per head) etc. This phase WILL therefore adjust many employees and employers' sights, but we believe it is impossible to forecast the mid-term impact on productivity, collaboration, knowledge transfer or learning.
The bank would need much less real estate in the future. We've proven we can operate with no footprint.
James Gorman, CEO
Morgan Stanley
But disposing of space aggressively now will in effect make the problem (employee awareness of occupant density) worse. The Work Near Home Model, for example, is seeing initial discussions between CRE teams and staff are assessing diversification of location and looking at alternative offices, which offered shorter-commute times to staff and less exposure to public transport.
---
Long-term Forecast
Reshaping portfolios
Corporate portfolios will better reflect sector-by-sector requirements as CRE teams are tasked with creating specialist space for banking, technology, professional services and so on.
Changing how we use the office – this is where it is heading – what is the role of the office in the future – then you get into how much space do you need/ If the role is collaboration and creativity – and how much space is required to do that. This will see an extension of the activity-based working model giving worker the choice of remote-working, flex options on a local basis, city-based offices, and suburban hubs. The portfolio of the future will be more diversified portfolio and this is a natural extension of the nascent hub and spoke model.
Portfolio Performance and Cost Reduction – a corporate real estate portfolio is and can be a significant business enabler and be right sized from both financial and operational perspectives. It should also contain the optimum range of work settings (individual desks, quiet space, team space, meeting space, social space) and associated amenities to maximise effectiveness.
Right Sizing:

 If there is a long-term pendulum shift in remote working that reduces demand for office space by some 40% to 50%, then the financial opportunity will certainly not be lost on financial directors worldwide. In addition, shift to a 2 tier "core and flex" approach weighted to around 50:50.

Right Purpose: There will be a far greater emphasis on, employee experience metrics to understand the suitability and effectiveness of all work locations will need to be modelled against the more traditional metrics of space, utilisation and cost of occupancy.
Sector Aggregation:There will be a greater level of sector aggregation that emerges. We are already seeing this in the public sector through the Government Hubs Programme, in the private sector with, for example, the emergence of Kings Cross in London as a tech hub.
Sustainability: The lockdown is having a dramatic impact on the environment, which will be fascinating to see once empirical evidence and analysis starts to emerge.
Workspace metrics
This all leads into how we will need different metrics to track success and value to the business. With the sudden emergence of COVID-19 seeing companies working from home, business leaders have been forced to take a closer look at how HR, real estate, and technology can work together to give them greater confidence in their ability to weather this storm and prepare for the future world of work.
Tracking productivity, ensuring safety, promoting wellbeing, and encouraging collaboration has never been more important than it is now. The challenge facing business leaders is how to cut through the complexity in areas like data, productivity tracking, wellbeing, and business flexibility to allow them to achieve and then monitor these vital objectives.
This will no doubt be made even more challenging by the loosely connected relationships between HR, real estate, and technology teams that are commonly found in major corporates, each driven by its own culture, performance measures, and way of seeing the world. So, the question for businesses seeking to come out of COVID-19 is: how do we harness real estate and HR data to help us establish and maintain a stable and productive workforce?
With new working practices thrust upon us, we are in a unique position to completely re-think the role of CRE functions within wider organizations. By sharing data and aligning goals with HR, and by leveraging the capabilities of your technology partners, you will be well positioned to challenge the scepticism many C-suites have about the ability for real estate to be fundamental for the long-term success of your organization.
---
Conclusion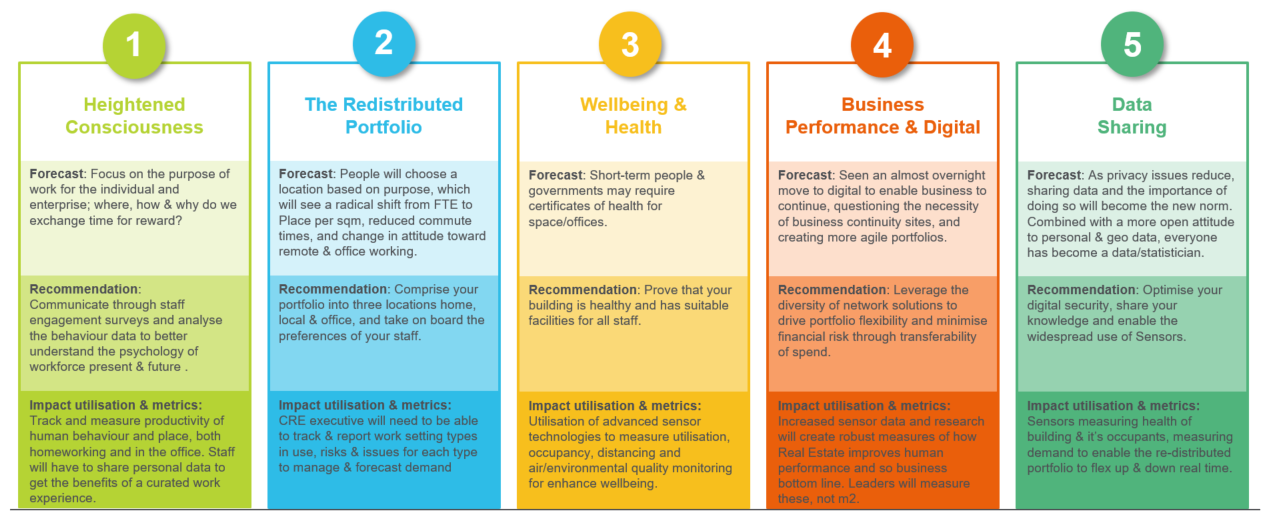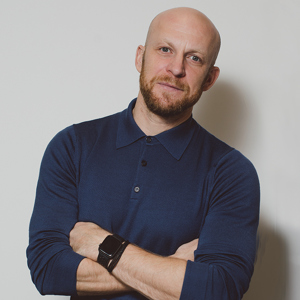 John Williams brings extensive experience in the commercial property market to The Instant Group after joining in 2015 to spearhead our marketing team and support the rapid growth of the business both on and offline.
Download now
Read next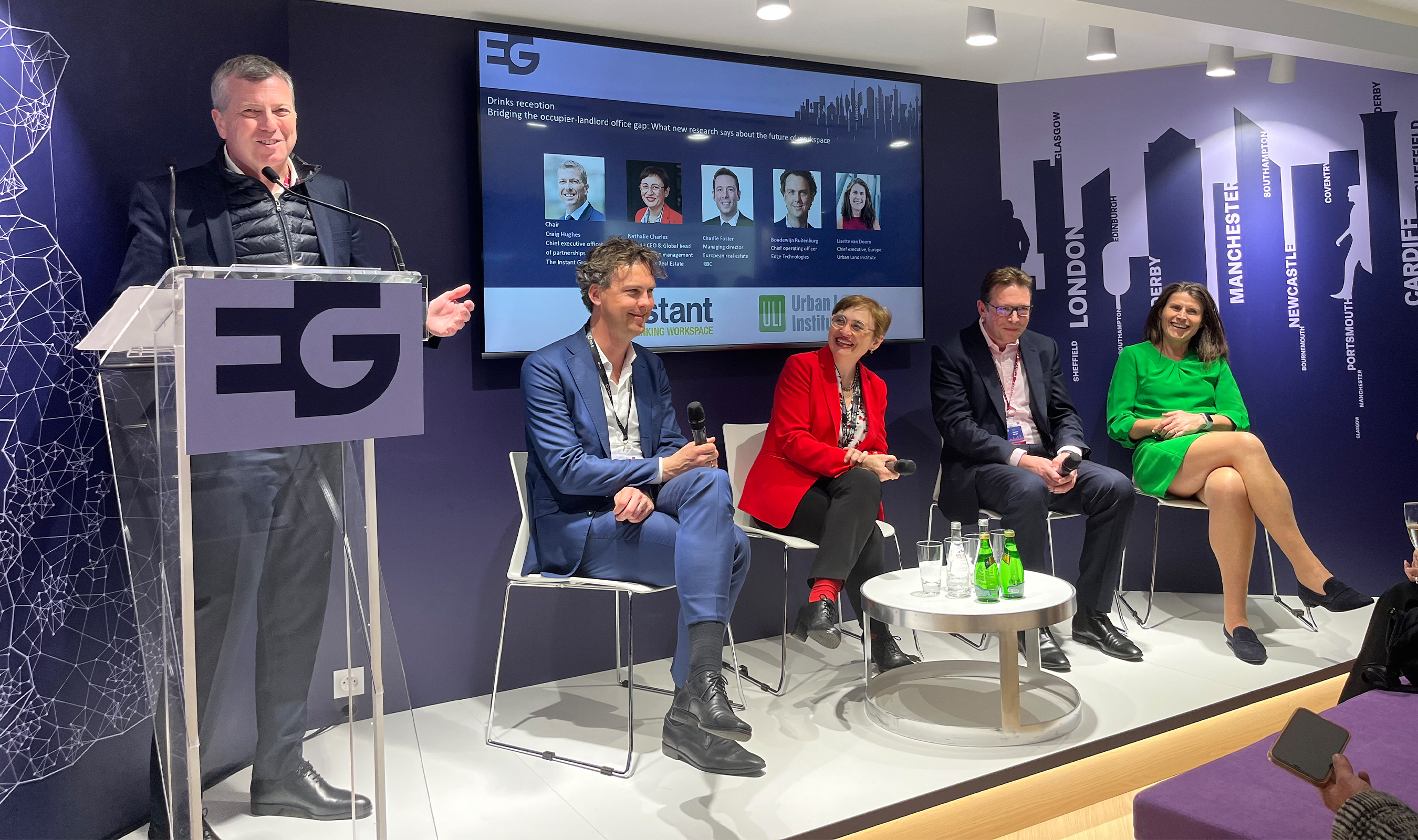 Bridging the occupier–landlord office gap: insights from office sector stakeholders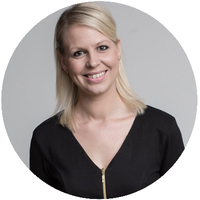 Need something custom?
Our experts can deliver insights or a flexible workspace report tailored to your specifications.