Monday, June 11 , 2018
Bowmark Capital Backs Buy-out of The Instant Group
Bowmark Capital, the mid-market private equity firm, has backed the buy-out of The Instant Group, a global leader in independent flexible workspace solutions.
Founded in 1999, Instant provides alternative methods of office procurement and management, with specific focus on flexible workspace and medium-term lease solutions, employing 250 people in 11 cities around the world.
Its market leading digital platform for flexible office procurement (www.instantoffices.com) and innovative 'managed office' solutions allow clients to rethink workspace as an enabler of transformation and growth rather than just as an overhead.
Instant has delivered compound annual revenue growth of 30% over the past four years, rapidly growing its international footprint to serve its client base.
Bowmark managing partner Charles Ind said: 'We are delighted to be supporting chief executive Tim Rodber and his team in the next stage of growth. With highly differentiated service offerings, market-leading data, a high proportion of long-term contracted income and deep client relationships, we believe that Instant will continue to lead the way in the fast-growing flexible workspace market.'
Bowmark is acquiring its interest from MML Capital Partners which, alongside management, is also re-investing in the transaction.
Tim Rodber said: 'Instant's independence and client-centricity has always allowed it to stand apart in the flexible workspace market giving our clients the best advice on the right solution for their business.
'The investment from Bowmark will allow us to retain our independence and scale the business globally to take advantage of the vast potential of the international flex market. Bowmark's sector knowledge was clear from the outset and we look forward to working with its team to realise our ambitions for the future.'
Luke Jones, partner at MML Capital Partners, said: 'During our period of investment, Instant has become a leading and innovative provider of outsourced property services, driven by an outstanding management team. We are pleased to continue our association with the business in its next stage of development with Bowmark.'
The Instant Group was advised on the transaction by Livingstone Partners (Corporate Finance) and Macfarlanes (Legal).

For more information:
The Instant Group: John Williams, [email protected] 07957635892
Bowmark: Caroline Cecil (020 7610 4110)
Notes to editors:
The Instant Group
Founded in 1999, The Instant Group rethinks workspace on behalf of its clients injecting flexibility, reducing cost and driving enterprise performance. Instant places more than 7,000 companies a year in flexible workspace such as serviced, managed or co-working offices making it the market leader in the sector. The Instant Group is ranked at No 87 on the ninth annual Sunday Times HSBC International Track 200.
Its listings' platform Instant Offices and unique "managed office" solutions are utilised by FTSE 100, Fortune 500, and SME clients. With offices in London, Newcastle, Berlin, Dallas, New York, Hong Kong, Sydney, Singapore, and Kuala Lumpur, The Instant Group employs 250 experts and has clients in more than 150 countries.
Bowmark Capital
Bowmark Capital is a leading private equity firm specialising in UK mid-market companies. Founded in 1997, Bowmark manages and advises funds totalling approximately £850 million on behalf of a blue chip investor base including public pension funds, insurance companies and financial institutions from the UK, US and Continental Europe. The Bowmark team has extensive experience of investing in growth companies, and has supported businesses in a range of industries including healthcare, education, business services, consumer and leisure, IT services and media. Bowmark Capital LLP is authorised and regulated by the Financial Conduct Authority.

MML Capital Partners
MML Capital Partners is a leading pan-European and transatlantic independent investment firm providing growth capital to businesses for expansion, acquisitions and recapitalisations, with the flexibility to take both minority or majority positions. 

Tim Rodber CEO confirms; Bowmark Capital Backs Buy-out of The Instant Group.
Read next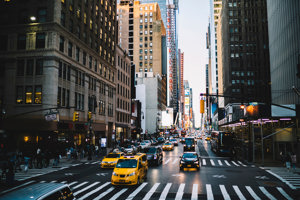 Instant Supports Cloud Banking Tech Firm Thought Machine with Strategic Expansion for the Fourth Time Through Flex Space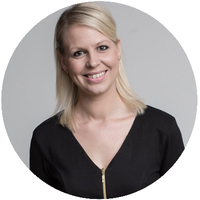 Need something custom?
Our experts can deliver insights or a flexible workspace report tailored to your specifications.