Friday, March 6 , 2020
With the continued spread of COVID-19, businesses are now either implementing or re-evaluating their Business Continuity Plan (BCP) for their staff. Companies of all sizes are contacting us on a global basis as flexible workspace can provide a variety of contingency solutions around BCP.
Companies are looking to reduce travel, mitigate the costs of doing business at this difficult time but also ensure that they can service client requirements. Flex solutions are giving them options in each area but particularly by allowing their staff to work safely and productively. Having access to a variety of locations on a pre-agreed basis, and with infrastructure that can support existing IT and HR protocols may well prove to be business critical during the challenges of the coming months.
What are your key considerations with BCP and Workspace?
There are several key areas for consideration across workspace, IT and HR that all need to be addressed within the context of business continuity planning. Understanding how to co-ordinate the approach across these business areas is fundamental to a firm's ability to minimize the disruption caused by a business outage of any size. However, what this research brings to the fore is the need to be adaptive and flexible in response.
According to an Instant Group survey, flexible offices are a growing part of plans. A majority of firms (53%) leverage flexible offices as part of their BCP strategy and 36% state flexible working space and space agility is a high priority. More than 70% of the firms included remote working as part of their BCP.
On the whole, these plans were centred on re-housing a team of 50 to 100 members of staff, so a collection of key workers, and to do so for between three to six months. The majority of these workspace operators had seen enquiries such as this increase over the past year as firms make further preparations for business continuity during a crisis.
Can Remote Working Help? Yes, But……
An overreliance on remote working, and the assumption that remote working solutions, which focus heavily on mobile comms, would leave many firms exposed to major network outages. A focus on IT solutions rather than effective facilities alternatives in relevant locations would also inhibit the ability of staff to congregate once the issues created by the response to the virus begin to settle down. Firms need to put in place client-management strategies and ongoing communication for the medium-term as well as the next few weeks.
Lastly, the different responsibilities that sit across the business from comms to IT, HR to facilities mean that there are a lot of different stakeholders that require consultation and this will prove extremely difficult with company-wide remote-working. In an emergency, speed of thought and clarity of communication is important with consideration to both internal and external stakeholders. Temporary relocation to a number of different spaces may provide a viable option while companies re-assess their strategy to workplace over the coming months.
What Next?
Instant has been approached by numerous global firms to re-appraise their workplace operational strategy during what is a very difficult time for business, to say the least. Consideration for staff safety is paramount, and planning for the "What Next" scenario is also key. The situation remains that some locations are going to be hit harder than others by the potential viral pandemic, and in these cases firms will have to be more agile in terms of re-apportioning staff.
We know that the flexible workspace market has the latent supply of space, with sufficient infrastructure to minimise long-term business disruption for companies that need to move staff to new locations. Joining the dots between international demand for space, and liaising with HR and IT are key considerations, but with the right experience and the ability to move with speed these obstacles can be overcome while ensuring the long-term viability of local, business operations.
If you have any questions or would like to discuss further, please do not hesitate to get in touch with one of the team.

Read next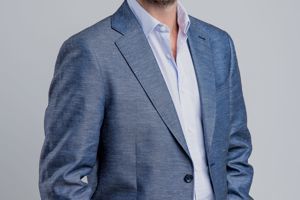 The Instant Group Hires New Senior Director Patrick Gidney For Its Managed Office Solution - APAC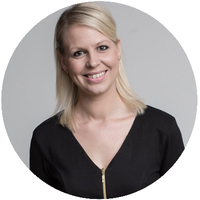 Need something custom?
Our experts can deliver insights or a flexible workspace report tailored to your specifications.