Wednesday, June 1 , 2022
Flex & Commercial Real Estate industry expert Daniel Tyson-Jones joins us as Regional Director, Client Solutions, ANZ
Instant has hired Daniel Tyson-Jones as Regional Director, Client Solutions - ANZ, as the global provider of flexible corporate real estate solutions continues its acceleration and growth of its marketplace.
With twenty years of experience across commercial real estate, flexible workspace and corporate events, Tyson-Jones will lead and develop the Client Solutions team in the region. Based out of the Sydney office he will be responsible for developing key growth sales strategies, tactics and action plans, as well as ensuring Instant's current and prospective clients receive world class service.
Our newly enhanced marketplace serves more than 250,000 businesses in 175 countries, operating 24/7 through an integrated platform in more than 40 languages. It will bring together more than 30,000 workspaces and will offer a range of services to clients including membership plans, on-demand, virtual offices, office booking, managed offices and consulting services. Instant has recently announced mergers with digital assets including Easyoffices.com, Meetingo.com, Rovva and Worka, and the acquisition of Davinci, the meeting room and virtual office specialist, and Coworker.com, the leading aggregator for coworking. The business is planning to IPO by the end of 2023.
"We are very pleased that Daniel has decided to join Instant as we seek to grow and extend our proposition across Australia. These are exciting times for us as the industry is undergoing significant change and is adjusting to a new post pandemic era. Instant's services and solutions are well placed to help our clients introduce more agility into their real estate and we are looking forward to working with more of our clients based in Australia" said Sean Lynch, Managing Director APAC, The Instant Group.
"I have watched the fast growth and expansion of The Instant Group globally for some years now and believe in the model and services that they provide. I am excited to bring my many years of real estate experience with me into this new role, and I look forward to helping clients find future proof real estate solutions that suit the needs of each unique business," said Daniel Tyson-Jones, Regional Director, Client Solutions - ANZ, The Instant Group.
Daniel joins Instant from Unispace, where he was Head of Enterprise AUS & Asia. There he was in charge of setting and driving the growth strategy for the enterprise segment globally, shifting the business from transactional to long term partnerships. Prior to Unispace, Daniel served as Head of Enterprise at WeWork where he was also responsible for strategically scaling its enterprise segment, team and revenue in ANZ. He also led the expansion for WeWork enterprise across SE Asia, launching into eighteen locations across six cities in South East Asia within eighteen months. Securing contracts with well known brands including Amazon, Stripe and Indeed.
For thirteen years previously, Daniel worked for Cliftons in several roles in both Australia and Singapore. As General Manager in Singapore, he was in charge of many aspects of the business: from strategic planning and budget development, to managing and directing both operational and sales staff to achieve their targets.



Flex & Commercial Real Estate industry expert Daniel Tyson-Jones joins us as Regional Director, Client Solutions - ANZ
Read next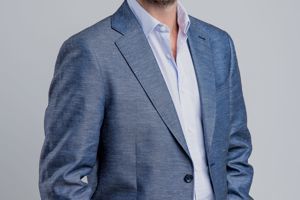 The Instant Group Hires New Senior Director Patrick Gidney For Its Managed Office Solution - APAC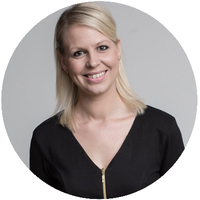 Need something custom?
Our experts can deliver insights or a flexible workspace report tailored to your specifications.