Tuesday, May 10 , 2022
Incendium, the Corporate Real Estate Consulting arm of The Instant Group, has appointed Alistair Lovegrove as Chief Operating Officer following a period of rapid growth for the business.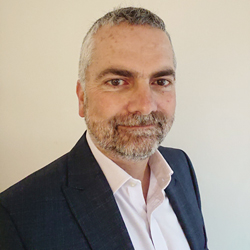 The CRE consultancy has grown significantly since its acquisition by the Instant Group in 2019, with revenues and headcount doubling over the past three years. Incendium works with a growing number of clients across FTSE 100, 250 and Fortune 500 clients as well as the public sector. 
Instant recently announced a series of acquisitions that make it the largest Marketplace for flexible solutions ranging from membership plans, on-demand, virtual offices, office bookings, and managed offices. Offering clients consultancy services such as CRE procurement, portfolio strategy and sustainability consultancy will be a key element of this offer to the market.  
Alistair joins Incendium from NTT DATA UK where he was the Chief Operating Officer and part of the leadership team that built the fastest growing and most profitable NTT DATA company outside Japan.  Over the course of his career, he has been accountable for business strategy, marketing, sales management, commercial contracting, staffing, delivery, quality assurance and IT working for both start-ups and FTSE 100 organisations.
Mike Perkis, Managing Director at Incendium, said: "We have introduced the Chief Operating Officer role to Incendium to meet the demands of the business and the enormity of the opportunity on the horizon. It is an exciting time of growth for Incendium and an equally crucial time for the business. Utilising his knowledge and expertise, we are confident that Alistair is the ideal candidate to support the team wider team to deliver excellence and propel us forward during this time."
The Chief Operating Officer of Incendium is a newly created role, developed in recognition of the growing demands on the business as more organisations recognise the value of having an efficient workplace strategy in place as we navigate post-Covid ways of working. Alistair will play a critical part in the business' Global operational success and will be responsible for driving business management and resource planning, leveraging best practices, data and knowledge management and optimising key operational processes.
Alistair Lovegrove adds: "I am delighted to have been appointed as Chief Operating Officer and to be a part of the business and help drive forward the Incendium offering. Utilising my experience, and that of the talented team already in place, I look forward to helping to grow the business, working with clients to rethink their workspace requirements and taking Incendium to the next level."

Read next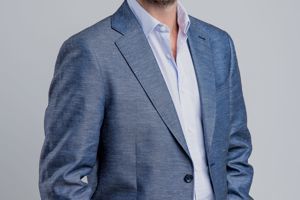 The Instant Group Hires New Senior Director Patrick Gidney For Its Managed Office Solution - APAC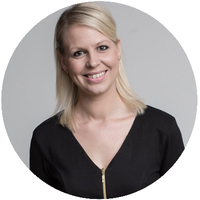 Need something custom?
Our experts can deliver insights or a flexible workspace report tailored to your specifications.