Wednesday, June 8 , 2022
The Instant Group helps secure and deliver NEW state of the art office for Pru Life UK in the Philippines in a bid to improve agility, build community and attract Gen Z and millennial agents.
The Instant Group, the global workspace innovation firm and largest global marketplace for flexible workspace, has helped Pru Life UK, a leading insurance company in the Philippines, to find and build out a new workplace for agents in Ortigas, Manila, Philippines with its Managed Office Solution. Instant's Managed Office Solution affords companies a unique way to procure and deliver space - on time and on budget – incorporating tenant's brand and office specifications while Instant assumes both the lease and management of the space.
Facing escalating real estate costs against an ambitious growth plan in the region, coupled with the pandemic and hybrid ways of working, Pru Life UK is moving away from multiple traditional agency offices in Manila. To do so, they enlisted the services of Instant to navigate and achieve this change seamlessly. Instant helped Pru Life UK to create a clever and flexible space centered around the needs of its members.
Now known as PRUHouse, the new workspace is a 2,600 sqm fully customised solution accommodating 2,000 agents across five different zones. PRUHouse was also designed and built with the younger generation in mind, in a bid to attract Gen Z and millennials to the business through a modern and enticing workspace. It's Pru Life UK's first step towards the future of work for their Agency Force, with the Philippines being the first country to adopt this new approach.
PRUHouse is a space where advisors can get together, collaborate, problem solve, and brainstorm ideas in an inspiring and energetic environment that fuels both business growth and social connection through community.
With the aim of reducing their portfolio size by 60% and property costs by 40% in the Philippines, Pru Life UK has created flexibility through its agile workspace solution, one that combines physical, human, and digital touchpoints to signal trust and inspire agents to perform at their best.
"PRUHouse is a place that embraces the future of office workspaces where our agency force can feel motivated, engaged with their colleagues, and supported by their teams. A space that provides a sense of community and belongingness, as well as bringing inclusivity and pride," shared Eng Teng Wong, Pru Life UK President and CEO.
"Pru Life UK through the major role played by the PRUAgency is leading this big transformation forward. The company has brought the combination of human workforce with our physical and digital assets as we scale to new heights in the insurance industry," added Wong.
PRUHouse gives agents and branch managers multiple work environments including:
The Hive where agents get a warm welcome into PRUHouse - a living and breathing embodiment and expression of the people and future of Pru Life UK. It features a central workcafe, Instagram and TikTok booths for agents to express themselves and connect to place and brand.
The Amphitheatre where agents mingle. Seating for informal collaboration, prime time seating for events around the digital community wall and a sunken garden.
The Huddle where group learning, and exploration takes place. Two large training rooms and two large meeting rooms fitted with AV and operable wall solutions.
The Community Wall where agents can enjoy diverse snippets of their fellow agents' lives, all around the country.
The Sanctuary where work gets done in a vibrant team centric environment enabled by the right technology and AV connectivity, meeting space - fixed desks and soft furnishing/sofa or bar counter type seating, 'meet pods' - over 20 private meeting locations, mobile screens - to meet anywhere and digital lockers - with mobile phone access.
"The future of work is changing and more than ever, the workplace is about people. Working with a progressive and very client centric business such as Pru Life UK has afforded us the opportunity to listen carefully to what agents need to work smarter and create for them a vision of that future. We are pleased with the first PRUHouse and believe it will provide their agents with the tools needed to succeed," said Tim Rodber - The Instant Group, CEO.
In addition to overseeing the search and delivery of the space, The Instant Group went one step further for PRUHouse, working with a specialist experience consultant, The XMakers, to create a unique brand language for the space including:
Creation of a whole new bespoke PRUHouse language, typeset and graphic solution
Design and manufacture of custom apparel, FF&E items and PRUHouse crockery
Digital solutions, Pru playlists and green screens for agent content creation
Globally, The Instant Group manages over four million square feet of Managed Office for large multinational companies including Jaguar Land Rover and Pru Life UK who engaged Instant to help deliver itheir new workspace.  

Read next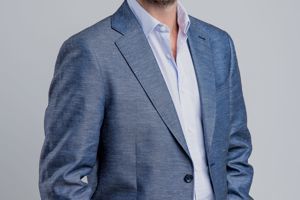 The Instant Group Hires New Senior Director Patrick Gidney For Its Managed Office Solution - APAC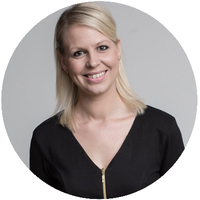 Need something custom?
Our experts can deliver insights or a flexible workspace report tailored to your specifications.