Wednesday, October 6 , 2021
Instant, which oversees four million-plus square feet of Managed Office leases globally, conducted a confidential search to build out and deliver two turn-key offices for global healthcare company GSK in the firm's largest Managed Office spaces in the U.S. to date.
Workspace innovation firm The Instant Group, which drives commercial real estate agility and experience through workspace solutions, has signed two Managed Office leases totaling nearly 120,000 square feet in Philadelphia, Penn., and Durham, North Carolina, for the U.S. corporate hubs of GSK, a science-led, global healthcare company.
The Managed Office solution affords companies a unique way to procure and deliver space - on time and on budget – incorporating tenant's brand and office specifications while Instant assumes both the lease and management of the space. Globally, The Instant Group manages over four million square feet of Managed Office for large multinational companies including Jaguar Land Rover and American Express.
"This service allows for us to listen to our clients, simplify the delivery model and provide hospitality led managed services. Our Managed Office solution offers full choice in the real estate marketplace, allows for tenant-branded space, and a world-class experience delivered at speed and at ease. In the end, clients appreciate our aligned investment in their organizational success and employee engagement," said The Instant Group Americas CEO Joe Brady.
The Instant team was led by VP Maria Giesemann and Americas COO Nestor Eliadis, who arranged building search, design, and build out of these two corporate real estate offices.
Eliadis added, "They understood the value of the Instant Managed total occupancy solution. They utilized our partnership to find the ideal location and to design and build vibrant spaces. We look forward to the delivery and ongoing hospitality of both corporate hubs."
About the North Carolina Corporate Hub
In North Carolina, Instant signed a lease for 68,000 square feet at 406-410 Blackwell Street in the Fowler and Crowe Buildings.
Matthew Cooke at Davis Moore arranged the lease on behalf of Instant, and Eli Bell arranged the lease on behalf of the landlord, Capitol Broadcasting Company.
About the Pennsylvania Corporate Hub
In Pennsylvania, a 49,000 square foot lease was secured by Instant for two floors at 2929 Walnut Street, also known as FMC Tower at Cira Centre South, within a life sciences hub in University City in Philadelphia.
The Philadelphia lease was arranged on behalf of Instant by John McGee and David McFadden at McFadden Real Estate Group, while Steve Rush at Brandywine Realty Trust represented the landlord.
Both spaces anticipate occupancy in first half of 2022.
For more information about The Instant Group's Managed Offices Solutions Team, please visit https://www.theinstantgroup.com/en-us/flexible-workspace-solutions/.

Read next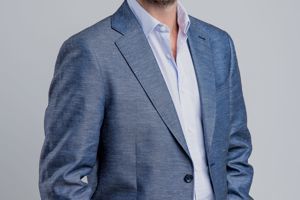 The Instant Group Hires New Senior Director Patrick Gidney For Its Managed Office Solution - APAC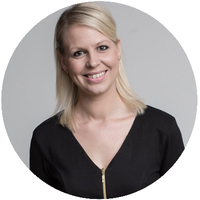 Need something custom?
Our experts can deliver insights or a flexible workspace report tailored to your specifications.