Tuesday, July 12 , 2022
Workplace strategy and innovation leader Julia Kean joins Incendium, part of The Instant Group, as Director, Strategy and Change, and Global Digital Workplace Lead
Incendium, the real estate innovation company advising clients on portfolio, workplace, sustainability, procurement, and talent strategy, has hired workplace strategy and innovation leader Julia Kean as Director, Strategy and Change, and Global Digital Workplace Lead. Incendium is part of The Instant Group, the global workspace innovation firm that is creating the largest independent global marketplace for flexible workspace.
Based in Washington, DC, Julia joins Incendium from Xyster Consulting, where she spent more than eight years, most recently as principal and head of workplace innovation.
A dynamic leader with wide-ranging workplace and real estate strategy experience dedicated to driving digital, physical, and cultural experience transformations with scalable and innovative solutions, Julia will lead Incendium's Strategy & Change practice in the Americas and oversee team growth and business development. Julia will also lead the global development of workplace technology and digital strategy advisory, in partnership with Incendium's Head of Workplace and People Strategy Claire Bridger.
"Julia's extensive Fortune 500 client experience and approach to cutting edge, digitally-enabled workplace strategy is an extraordinary addition to our mission at Incendium and accelerates our growth plans in the Americas," said Nick LiVigne, Director, Incendium Americas. "Julia shares our vision that the future is agile and believes in the power of our platform to unlock significant value for clients."
"Over the last few years I have been keenly focused on how the real estate market must evolve to meet the needs of corporate tenants. This includes evaluating changes to workplace usage, solving for the underutilization of space, finding technology and other innovations to enhance corporate culture in a hybrid world, and bringing solutions to corporations to future-proof cultures and commercial office environments," said Julia Kean. "From the time I was introduced to Incendium and The Instant Group, I knew this was the place where the change I believe in is being enacted, now, and on a global scale."
At Xyster, Julia built the workplace innovation practice to address the rapidly evolving workplace landscape to drive new and existing business. She introduced new channels of work centered on people and place, such as employee experience strategy, portfolio investment strategy, and operational support.
Julia is a graduate of Wellesley College and serves on the Wellesley College Alumnae Board of Boston as director of technology.

Read next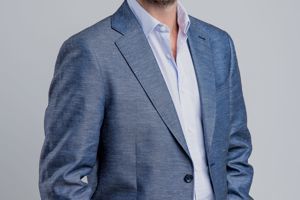 The Instant Group Hires New Senior Director Patrick Gidney For Its Managed Office Solution - APAC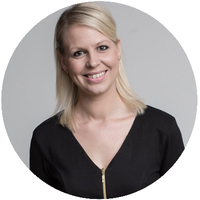 Need something custom?
Our experts can deliver insights or a flexible workspace report tailored to your specifications.