Friday, January 24 , 2020
The Instant Group has appointed Steven Khoury as Head of France and Client Solutions, Europe.
Instant's European business has grown rapidly in recent years with new offices in Berlin, Paris, and Amsterdam - Steven has taken on this new role to focus on France and other core European markets, ensuring enhanced client service and delivery.
Steven joins from JLL where he was most recently Head of the Strategic Consulting, Corporate Accounts, and Tenant Representation teams for JLL's French business, winning several Enterprise clients in the Energy, Finance, and Beauty sectors. Steven also led the JLL EMEA Transaction Management platform.
He has over 20 years of real estate experience with expertise in real estate consulting, transaction management, account management, project management, and workplace strategy & design.
"Demand for flex options has developed very quickly across the key European cities, but we are now seeing burgeoning demand across secondary locations too – this demand is being driven by larger, blue-chip clients looking to drive more agility into their office portfolios" explained John Duckworth, Managing Director, UK & EMEA.
"Hiring a CRE professional with the depth of experience that Steven possesses is a real positive, and will allow us to scale our growth, meeting the demand from our clients we have seen in the leading European markets."
Instant has signed several significant deals with corporates across Europe in the last 2 years, including multiple corporate clients in Budapest, Amsterdam, Zurich, Berlin and Paris.
According to Instant's data, demand in France for flexible workspace has grown by 20% since 2018. Germany has also seen similar growth and have raced ahead of the markets for flexible space in Spain and the Netherlands in both supply of space and increased demand.
Steven commented:
"I am extremely excited to have joined The Instant Group that provides fully integrated flex solutions with an unequalled 20-year database in the flex market, enabling the best suited solution that increases flexibility and agility for our clients and allowing them to focus on their core business."

The Instant Group has made a senior hire for its growing European business with the appointment Steven Khoury as Head of France and Client Solutions, Europe.
Read next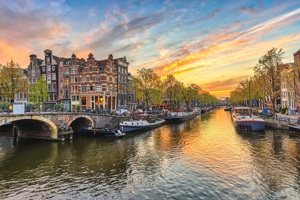 The Instant Group Expands in EMEA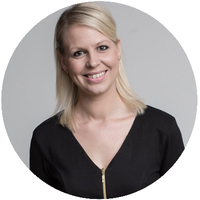 Need something custom?
Our experts can deliver insights or a flexible workspace report tailored to your specifications.