Tuesday, January 17 , 2017
Gethin has spent six successful years as part of the UK team and moves to the US to further develop the industry expertise he has accrued in London.
In this new role, he will extend relationships with our global and local client base and aim to capitalise on a growing market share in flexible working across key US cities.
 
The US market is the largest of its kind for flexible space, which according to our most recent survey included 3,595 centres. And it is corporate demand for agile space, which facilitates space occupancy over shorter terms and with more transparent monthly pricing, which is the driving force behind markets such as NYC. There is more to come across the country as the U.S. flexible office market is concentrated with 50% of stock in five states – there is much more growth to come elsewhere.
 
Michelle Bodick (Managing Director, Sales & Marketing – Americas) said: "The flexible workspace market in the US is growing at pace. We need experts like Gethin and the knowledge they bring, to service the requirements of our clients. He has developed a terrific understanding of the TAMI (Technology, Advertising, Media, and Information technology) sector and understands the benefits that a flexible approach to real estate can offer clients."
 
Gethin has been with The Instant Group for over six years and has been an integral part of the company's growth since 2010.
 
Gethin commented, "Clients are demanding greater flexibility throughout the US and Instant's knowledge of the market and our access to over 15 years of proprietary data gives us a unique market position.  The market in NYC has evolved rapidly in this area and I am excited at the prospect of strengthening and building new relationships in the region."

Gethin Davies has been appointed as Director to The Instant Group's office in New York City.
Read next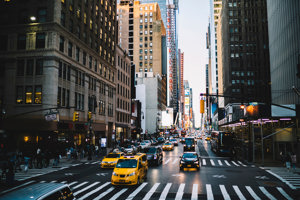 Instant Supports Cloud Banking Tech Firm Thought Machine with Strategic Expansion for the Fourth Time Through Flex Space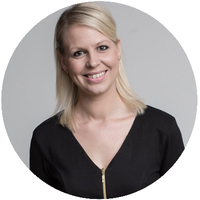 Need something custom?
Our experts can deliver insights or a flexible workspace report tailored to your specifications.