Monday, October 1 , 2018
The Instant Group has delivered two innovative workspaces in Kuala Lumpur in the last few months for a large Global Financial firm and IT services company Datacom, and continues to expand their team across the region.
The Instant Group has delivered an innovative 90,000 sq. ft. workspace in the 'Menara Prestige' building, opposite the famous Petronas Towers for more than 1,100 employees and in July 2018, Instant completed the APAC regional HQ for Datacom, a global IT company with offices across Australia, New Zealand, Asia, Europe and the Americas, in the 'Sentral District' of Kuala Lumpur.
The move has seen both businesses take a "managed office", whereby Instant lease and run the space on behalf of the client under a tri-partite agreement between the landlord, occupier and Instant.
Instant has been delivering similar flexible office solutions for clients in Europe and the US for more than 10 years - delivering over 4 million sq. ft of space in the UK, US and EMEA, - but these are the first projects of their kind in Asia-Pacific.
Sean Lynch, Managing Director of Instant Asia-Pacific, said: "This is a strategy that worked for both the landlord and our clients, giving both an innovative turnkey and totally bespoke workspace, delivered on time and on budget, with costs rentalised over the term of the lease."
"I anticipate that more corporate occupiers will look to solutions such as this in the Asia Pacific market in the coming years; they are perfect for firms that are looking to occupy bespoke space quickly and efficiently."
Instant's turnkey solution allows clients to occupy space with all the costs of occupation rentalised over the term of the deal and Instant also takes on all risk associated with the fit out.
Typically, Instant is able to demonstrate savings of between 15-20% compared to traditional delivery routes for commercial real estate and double rent is mitigated. Additionally, flexibility can often be incorporated into the agreement, allowing corporate occupiers to expand and contract according to market demand.
The deals will see Instant manage day to day operations and facilities management for the sites.
Team Expansion
The team across the region continues to expand as we prepare for the next phase of our growth and as part of this, a number of senior team members have been recruited to continue this expansion:
Ana Olivares has joined as Business Development Director in Singapore and brings several years of experience in business development and sales roles, where she has worked for flexible office operators in Singapore and across South East Asia.
Paul Marshall joined in September and will head up operations for the region. Based in Kuala Lumpur, Paul has worked with a number of large global clients over the past 17 years in his previous role, where he was Managing Director for ISG in Malaysia. Paul will play a key role in the senior team, driving the development and technical delivery of Instant's managed solutions across the region.
Additionally, Tom Fleming has recently joined the team as Business Development Director in Sydney and will be focused on delivering corporate sales across Australia and beyond. He previously worked in corporate sales at ANZ Bank before starting the Work inc Coworking Space located in North Sydney. 
Instant has also recruited several other team members to expand the team across the key regional centres of Hong Kong, Singapore, Kuala Lumpur and Sydney.
Glossary – The Instant 'Managed Office'
This is where Instant act as an extension of the client team. Instant take the lease with the Landlord and sub-lease to our clients on mirrored terms.
This allows all the upfront Capex costs and property services to combined into a single contract, providing a full turnkey bespoke office solution.
Instant provide the client a fixed cost and a single supplier to manage and oversee the whole process - from acquiring the space, designing, fitting out, to facilities management whilst in occupation, and making good upon exit.

Sean joined The Instant Group in 2015 to lead the expansion in the Asia Pacific region and cater for the increase in client demand for flexible workspace solutions. He has 20 years' experience, predominantly in the outsourced services sector in the UK, Europe and Asia Pacific.
Read next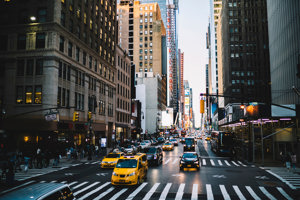 Instant Supports Cloud Banking Tech Firm Thought Machine with Strategic Expansion for the Fourth Time Through Flex Space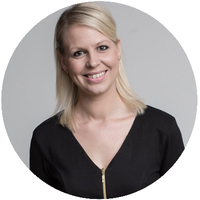 Need something custom?
Our experts can deliver insights or a flexible workspace report tailored to your specifications.