Friday, May 3 , 2019
The Instant Group, which was backed by Bowmark Capital last year, has acquired Incendium Consulting Ltd., an independent Corporate Real Estate Consultancy.
The Instant Group, which was backed by Bowmark Capital last year, has acquired Incendium Consulting Ltd., an independent Corporate Real Estate Consultancy. Incendium was set up by its six founding partners in 2015 and provides large real estate services procurement, consulting, and change management programmes to blue-chip clients.  
The acquisition capitalises on Instant's global, market-leading position in independent flexible workspace solutions through adding enhanced real estate consultancy capabilities. 
Instant has delivered compound annual revenue growth of 30% over the past four years, rapidly growing its international footprint to serve its client base.  The company has recently been ranked at No 28 on the ninth annual Sunday Times HSBC International Track 200.   
Instant Chief Executive, Tim Rodber, said: "Clients are demanding more choice across their office portfolios as they grapple with growing their businesses in a fluid political and economic environment.  Shorter lease terms and the rise of the flexible workspace have been two outcomes of this challenging business climate - Instant is increasingly being asked to deliver ever more complex global solutions for some of the world's largest organisations.  
"Bringing Instant and Incendium together gives clients access to independent market-leading consultancy, world class data and delivery options that transform their approach to workplace in what is a truly distinct offer in the market." 
Mike Perkis, Managing Director at Incendium, said: "Clients are struggling to drive value through their conventional real estate strategies and are increasingly looking to introduce an agile, innovative approach that matches modern business demands. They are searching for independent advice and a fresh approach that allows them to make informed choices in today's much-changed market.    
"We strive to offer that point of difference and joining with Instant enables us to not only continue delivering exactly as we do today, but also to accelerate Incendium's growth and broaden our capability in response to client demand."    
Bowmark acquired its interest in Instant from MML Capital Partners in June 2018 as part of a Management Buy-Out led by Instant's Chief Executive Tim Rodber. Instant currently employs 260 people in 13 cities around the world and will add Incendium's 17 employees to its London team.     
Bowmark managing partner Charles Ind said: "We are delighted to be supporting chief executive Tim Rodber and his team in the next stage of growth. With highly differentiated service offerings, market-leading data, a high proportion of long-term contracted income and deep client relationships, we believe that Instant will continue to lead the way in the fast-growing flexible workspace market." 

The Instant Group acquires Incendium Consulting
Read next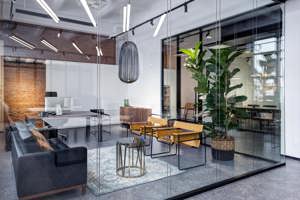 Instant advises Ten Lifestyle Group on national flexible office strategy and procurement across key cities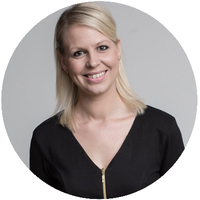 Need something custom?
Our experts can deliver insights or a flexible workspace report tailored to your specifications.