Monday, June 12 , 2023
The Instant Group is pleased to welcome Andrew Debenham to our Partnerships team as Senior Director, Operator Partnerships to help drive strategic relationships with flexible workspace operators.
Andrew has over 17 years of experience in the flexible workspace sector, most recently as VP of Sales at leading global software and technology company, essensys. Prior to essensys, Andrew was an Instant employee, initially working in the digital sales team before heading to Sydney to open our first APAC office.
Andrew will report into Gavin Foreman, Executive Director of Instant's Partnerships business, and will be responsible for driving strategic relationships with long-standing enterprise operator clients whilst helping midmarket operators grow their businesses.
The Partnerships business was launched in April of 2022 and is dedicated to supporting the operator community with the most comprehensive range of products and services to drive the growth of the flexible workspace industry forward. With over 23 years of expertise and unparalleled data and insights in the market, The Instant Group is uniquely positioned to help operators improve sales performance and to drive scale, operational efficiencies, and greater demand for flexible workspace.
Andrew's role is to ensure that operator partners get the very best from Instant, from day-to-day operations to value-added services such as data and market insights, sustainability benchmarking, enhanced marketing, virtual office, meeting rooms and access to the largest global demand for flex space. By providing operators more support and service, occupiers themselves will benefit and the sector will flourish.
Andrew Debenham, Senior Director, Operator Partnerships said: "I'm very happy to join The Instant Group at such a pivotal time in the industry. The sector is primed for growth and I'm passionate about the success of flexible workspace as a mainstream real estate solution for today's occupiers. The Instant Group has grown tremendously and is well positioned in creating a smarter working world for supply partners. I look forward to working with operators globally and driving exponential growth of the flex space industry.
Gavin Foreman, Executive Director, Partnerships at The Instant Group said, "We're delighted to have Andrew onboard to help drive adoption of Instant's suite of products and services across the operator community. He brings a wealth of knowledge of the flex space market and how to support operators in achieving their growth ambitions. Andrew will play a critical role in developing existing operator partnerships whilst identifying new areas of growth for the business at a time when the market is ripe with opportunities."
Read next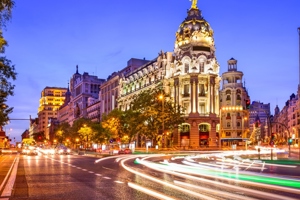 The Instant Group delivers new office for leading global solar developer Lightsource bp in Madrid, Spain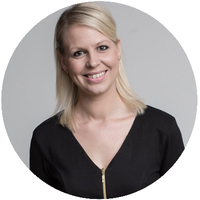 Need something custom?
Our experts can deliver insights or a flexible workspace report tailored to your specifications.