Thursday, May 19 , 2022
The Instant Group now has an on-the-ground expert in Africa through its newly announced partnership with Property Solutions Africa (PSA), a leading independent property advisory company in South Africa and across Africa.
While Instant's listings platform, Instant Offices, has listings across the continent, the alliance with Property Solutions Africa marks the first time Instant has a local partnership presence.
As part of the collaboration agreement, PSA will act as The Instant Group's partner for flexible workspace enquiries and prospective managed deals both in South Africa and across the continent. PSA will provide the same sales service and support across the property life cycle to clients across the region as The Instant Group currently provides to its global client portfolio.
The partnership comes after recent success between The Instant Group and PSA concluding on a deal in Johannesburg for a leading global healthcare company that implemented a Managed Office, an Instant solution affording companies a unique way to procure and deliver space - on time and on budget – incorporating tenant's brand and office specifications while Instant assumes both the lease and management of the space. Globally, The Instant Group manages over four million square feet of Managed Office for large multinational companies including Jaguar Land Rover and a top Global Financial Services company.
Together, PSA and The Instant Group combine the strengths and knowledge of each business, and its team, to offer expert advice to corporate clients on future workspace strategy, looking after the real estate interests in what is typically the third largest cost item of any business.
The partnership is headed up by The Instant Group's Steven Khoury, Executive Director EMEA, alongside PSA's Director, Kieron Murray. Kieron has worked at JLL and C&W and is recognised as one of South Africa's leading Tenant Rep
advisors with a strong track record. Working with Kieron is Diane Impey, PSA's Senior Advisor, who has spent much of her career at prominent developer Tiber Property Group, as well as the largest REIT in South Africa, Growthpoint Properties. Kieron and Diane are supported by recent recruit, Advisor, Michael Du Toit.
Instant has recently announced mergers with digital assets including Easyoffices.com, Meetingo.com, Rovva and Worka, and the acquisition of Davinci, the meeting room and virtual office specialist, and Coworker.com, the leading aggregator for coworking. Its newly enhanced marketplace serves more than 250,000 businesses in 175 countries, operating 24/7 through an integrated platform in more than 40 languages. It will bring together more than 30,000 workspaces and will offer a range of services to clients including membership plans, on-demand, virtual offices, office booking, managed offices and consulting services. The business is planning to IPO by the end of 2023.
Kieron Murray, Director, Property Solutions Africa (PSA) comments: "Businesses venturing into Africa require several layers of advisory, from choosing the right office space or facility to fit their operational requirement, to finding the right location to grow their business - all while securing an optimum contract value.
"Businesses also require expert workspace sourcing and to procure the necessary packages from reputable vendors at standard market prices without hidden costs and unforeseen expenses. Our extensive experience combined with The Instant Group's expertise allows us to bring international experience to the African markets."
Steven Khoury, Executive Director EMEA, The Instant Group comments: "The pandemic has shifted the way businesses are working on a global scale. As businesses across South Africa and Sub-Saharan Africa begin to navigate the new way of working, the market needs to provide solutions that combat the issues businesses are facing including hybrid working and providing collaborative workspaces.
"The partnership between The Instant Group and PSA allows us to respond to the demands of these businesses and provide innovative workspace solutions that meet their needs. This partnership is an exciting one, and we look forward to growing the client base and supporting businesses in the area."

Read next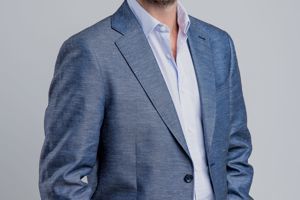 The Instant Group Hires New Senior Director Patrick Gidney For Its Managed Office Solution - APAC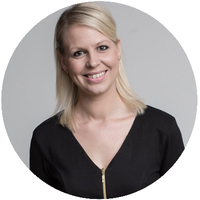 Need something custom?
Our experts can deliver insights or a flexible workspace report tailored to your specifications.