Monday, September 25 , 2023
The Instant Group's data places Madrid as one of the top European cities for office take-up compared to 2021, with demand up 19% in H1 2023 vs H1 2022.
The Instant Group has delivered 1,691m2 of bespoke and fully managed office space in the Ortega y Gasset 100 building in a prestigious commercial area of Madrid to Lightsource bp, leading developer, financier and operator of utility-scale solar and 50:50 JV partner with bp, the British multinational integrated energy company.
The refurbished building, owned by Colonial, houses seven floors of office space with a total floor area of 7,800 m² alongside an impressive roof terrace. The office features a mix of fixed workstations and collaborative spaces to enable any type of work; customised feature walls of graphics depicting key sustainable projects that Lightsource bp developed; sound reduction paneling; and sustainable elements including optimal energy control and a living wall in the kitchen.
Lightsource bp's new office location ratifies The Instant Group's data showing demand for flex in Madrid is up 19% in H1 2023 compared to H1 2022, despite slower supply growth (9% since 2019), suggesting that supply needs to catch up to demand.
This is Lightsource bp's first permanent office in Madrid, having previously utilised flexible workspaces. The company was seeking a larger branded space which embodied their culture and values.
This operation, advised by Cushman & Wakefield, represents The Instant Group's third managed office delivery within the Central Madrid market with more opportunity in the pipeline. The Instant Group has been delivering fully managed offices for over 20 years for some of the largest global occupiers, including Prudential, Jaguar Land Rover, and GSK.
Managed offices allow teams to personalise their space and enjoy access to hospitality services such as gyms and cafes, ensuring businesses offer the best employee experience to attract, retain and enable the best talent. Managed offices offer a range of key benefits, especially for companies who have outgrown flex/serviced offices and want to focus on their culture and experience but lack the supply chain capacity to deliver these. Managed offices are also much better speed to market, especially in new markets.
"The Instant Group's partnership with Lightsource bp is the most recent example of our managed office delivery which bridges the gap between flexible offices and traditional leases. As Madrid shows one of the highest rates of increase in post-pandemic office take-up, we have several other opportunities in the pipeline. We look forward to leveraging the demand for flex in this region to help our clients work smarter."
Lucinda Pullinger, Managing Director, Services
Read next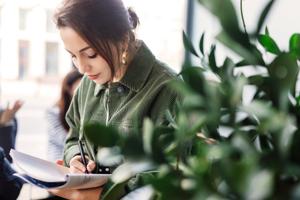 Instant pioneers sustainability reporting for flexible workspace providers with launch of the Sustainability Index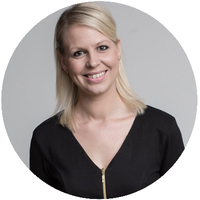 Need something custom?
Our experts can deliver insights or a flexible workspace report tailored to your specifications.