Friday, June 24 , 2022
The Instant Group wins Flexible Workspace Initiative of the Year - Philippines, at the Real Estate Asia Awards 2022
Over the past two years, the pandemic has forced companies to rethink how people use the traditional office, as governments urged employees to work from home and hybrid working became the norm overnight. Embracing the unique challenges this posed for companies, The Instant Group envisioned and delivered a new state-of-the-art workplace for Pru Life UK, known as PRUHouse, winning the Flexible Workspace Initiative of the Year - Philippines Award at the Real Estate Asia Awards 2022.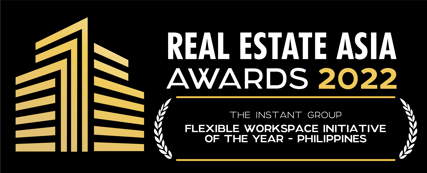 The awards programme recognises major breakthroughs, innovations, and key players in the real estate industry in Asia. PRUHouse sets Pru Life UK apart from the competition with a workplace that takes a bold step into the future of work and helps position Pru Life UK at the forefront of the insurance business across the globe. 
Facing escalating real estate costs against an ambitious growth plan, coupled with the pandemic and hybrid ways of working, Pru Life UK is moving away from traditional agency offices into clever and flexible spaces focused on the needs of its members. As the leading life insurer in the Philippines, this progressive approach to the workplace will help Pru Life UK stay at the top and attract great Gen Z and millennial talent. 
The new flexible workspace gives agents and branch managers multiple works and social environments including an amphitheatre, huddle rooms, meeting pods, Instagrammable areas, a digital community wall and a full-service offering café operated by a leading Philippine community coffee brand.

In addition to the search and delivery of PRUHouse, The Instant Group also worked with a specialist consultant in experience and innovation design, The XMakers, to create a unique brand language for the space. This included the creation of a whole new bespoke PRUHouse language, typeset and graphic solution, design and manufacture of custom apparel, PRUHouse crockery and Pru playlists.
Original article published in Real Estate Asia Magazine

Read next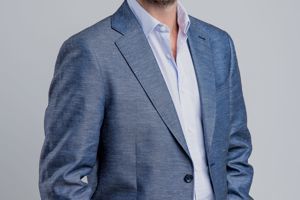 The Instant Group Hires New Senior Director Patrick Gidney For Its Managed Office Solution - APAC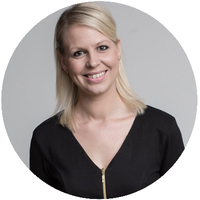 Need something custom?
Our experts can deliver insights or a flexible workspace report tailored to your specifications.