Thursday, 10 March, 2022
Hybrid working can mean several things: for employees, it can mean greater flexibility and autonomy, for employers it can mean concerns over productivity and empty offices at points throughout the week.
Whatever your feelings on the subject, it is a reality for many companies, with just 30% of businesses expecting to have their workforce fully back on-site before 2023, according to People Management research.
Our data would suggest that the pattern of the working week is already changing. Outsourced communications company Moneypenny has seen the number of successfully completed call transfers on a Friday has dropped from 19% to just 12%, as individuals have become less available.
Data from the Instant Groups' flexible workspace marketplace corroborates this trend and shows that in the B2B world Fridays are increasingly becoming a slower day. On average throughout 2021, Fridays saw 15% less activity than the average working day throughout the year, a significant drop from the previous year's figures. This trend is mirrored throughout the flexible workspace industry, and we suspect in the traditional sector as well. One large-scale flexible provider, Work.Life saw 43% fewer check-ins on a Friday compared to Thursday, as individuals choose this day most often to work from home.
And hours worked appear to be reducing, with just 16% of all calls handled by the company now taken after 4 pm, which is a 9% decline on 2019 figures, suggesting less work is done after that time.  It is interesting, however, that the duration of calls has been steadily increasing, perhaps suggesting that calls are becoming more complex.  Moneypenny figures show that the average call duration increased from 80 seconds in 2019 to 104 seconds in 2022 representing an increase of 30%.
"We're definitely seeing the impact of the hybrid working model in the changing availability of our clients' employees, and this is across multiple industry sectors, from plumbers to hairdressers, estate agents, and lawyers, with Friday being a more relaxed day when people are working from home. Similarly, the bulk of communications and meetings are taking place earlier in the day, and calls are now lasting longer in their duration, perhaps because people are keen to discuss more detailed issues in person on a call."
– Joanna Swash, CEO of Moneypenny
WHAT ARE PEOPLE DOING ON A FRIDAY?
---
With data showing that offices are far quieter on a Friday and many choosing to work from home, we could expect to see demand for major transport links also drop off. Instead, data from major city transport providers, such as the MTA in New York, shows demand remains stable - the opposite of what we may expect.   
We know people are travelling into and around city centres on Fridays, but not necessarily to their offices. In addition, we see a small but significant drop in key metrics such as call completion, indicating that traditional working practices are changing, with Fridays becoming less productive.   
Instead, it can be inferred that individuals are undertaking other activities that they deem as important to their overall wellness. As highlighted in The Instant Groups 2022 Future of Workplace Predictions, activities such as "sharpening the saw" - investing in your own knowledge or wellbeing - are increasingly seen as important and valuable activities, which may be of benefit to the businesses they work for.
WHAT SOLUTIONS ARE BEING EXPLORED?
---
The 4-day week. While still not particularly common, the 4-day week is becoming increasingly popular. The start of 2022 saw large companies Panasonic and Bolt giving their employees the option to reduce the number of days worked, joining a growing number of SMEs who have already adopted this approach.
Greater flexibility. While Fridays may become quieter, there is a very real sense from many employees that their working days are becoming longer overall, as work and non-work activities become blurred throughout the week. So certain companies may accept changing workplace practices and lower traditional productivity on a Friday as long as targets are met, and their businesses grow.
Fridays are for non-traditional workplace activities. While the data suggests that people are less available or active on a Friday and after 4pm, in particular, this could be because they are condensing certain activities into one day. This could be networking activity, reviewing and reading documentation, or even taking time to brainstorm and think about challenges in the coming week.
WHERE DO COMPANIES GO NEXT? 
---
Ultimately, how a company manages to change workplace expectations will depend on its management and what its clients expect. Customers aren't going to stick around long if their calls are not being answered.
Unless wholesale adoption of a 4-day week is adopted, and we don't think this will happen in the near future, we would not expect to see a firm 4-day week being introduced by many. For those that have introduced it through a rolling schedule while it may sound great from a recruitment perspective, unless teams are large with individuals able to provide full cover you can expect individuals on their additional day off to be sucked right back in.
Instead, we expect to see companies accept that Fridays may become more flexible with individuals using the day to catch up on reading, improving their knowledge or skill set or undertake networking alongside more traditional tasks. While this may be uncomfortable for some companies it can be managed by ensuring objectives are clear, outcome-based and aligned to broader company targets.
"Hybrid working has no doubt presented more choice for both people and organisations. Centred around trust and empowerment, people at The Instant Group have the autonomy to make smart decisions which requires them to consider their role, their clients, their team, what work they have to deliver and where, when and how they can do this most effectively. Employees and their managers simply need to communicate to ensure the right balance of client, business and individual needs and preferences. We are successful because we do great work for our clients and our teams, not because we are seen in the office each day or work harder on certain days of the week. As long as the output and contribution are there, the input shouldn't matter."
– Helen Godliman, Head of HR at The Instant Group
WHAT DO WE EXPECT WILL HAPPEN?
---
Acceptance that "availability" may be reduced on a Friday and office use will likely be very low but that employees will still be productive, just in other ways.
Unless a company can manage a company-wide shut down on a given day then 4 days weeks are not likely to succeed or deliver the perceived value.
Ensure objectives are outcome-based to put the onus on the employee and trust them to get the job done.
For those wanting to ensure employees still collaborate on a Friday and use office space, organising formalised in-person training or strategy sessions that deliver immediate value can be an approach. Adding on a social element in the last hour of the day is also never going to hurt.
---
*All data featured is correct as of 1st March 2022 and is taken from The Instant Group proprietary data unless specified otherwise.
Read next
As the role of CRE changes, what is the impact on real estate teams?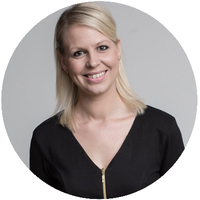 Need something custom?
Our experts can deliver insights or a flexible workspace report tailored to your specifications.