meet the instant group's senior management team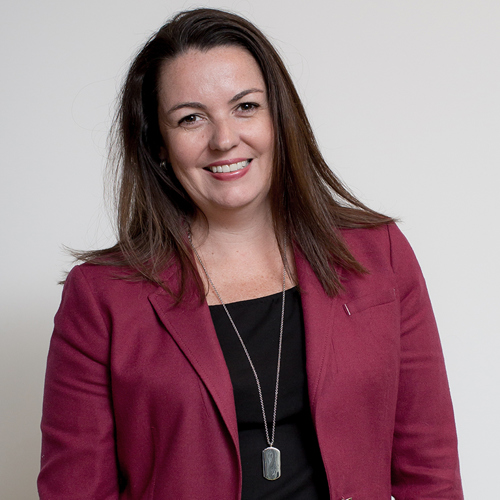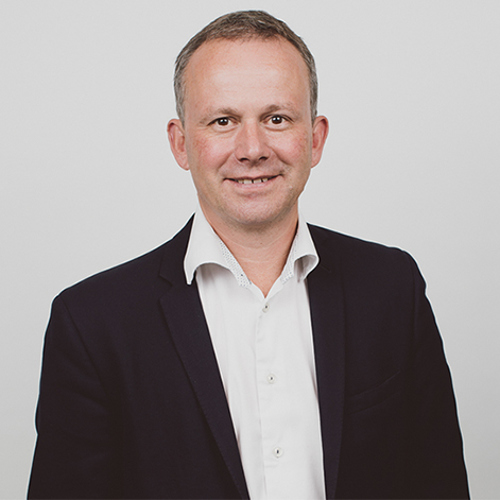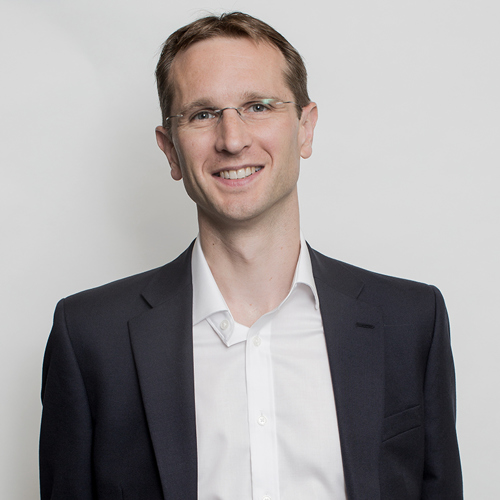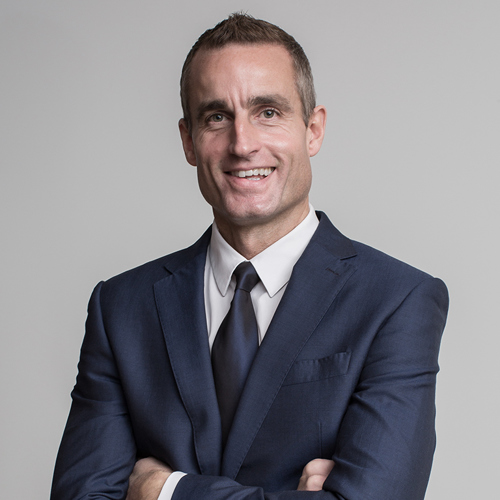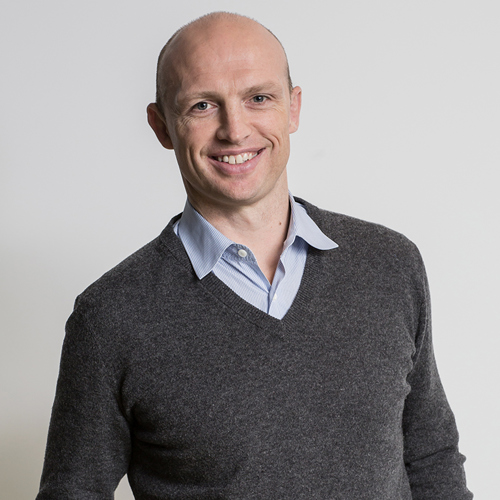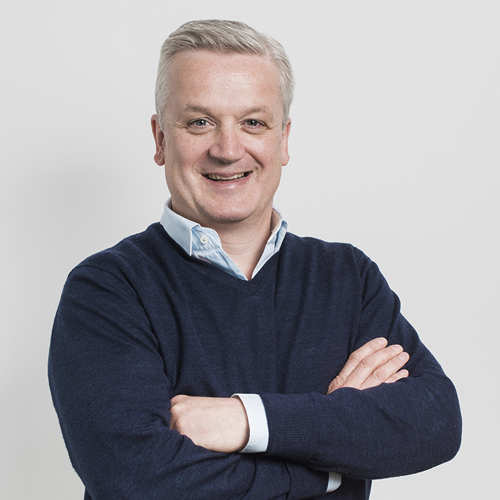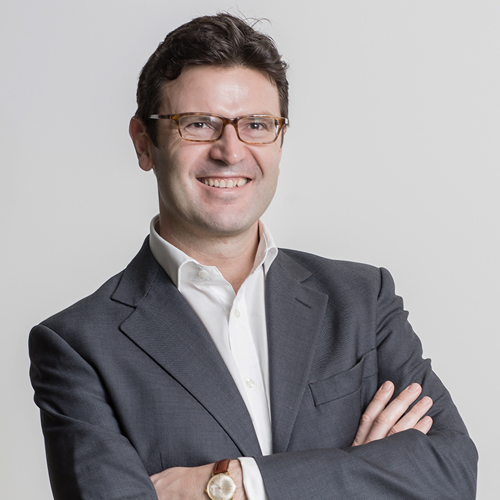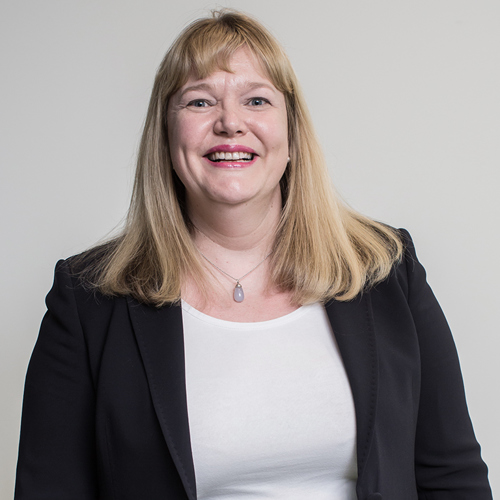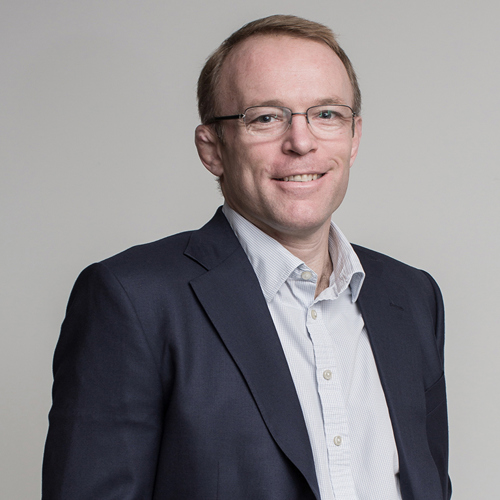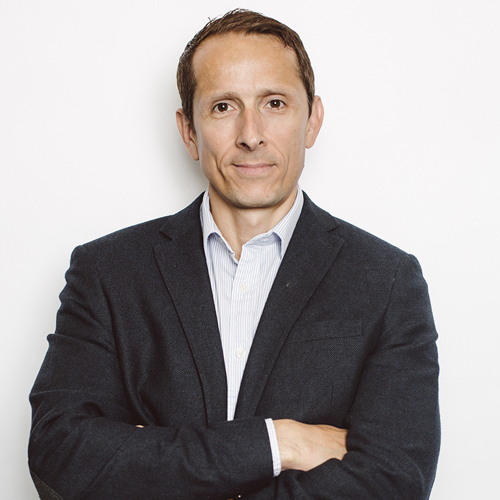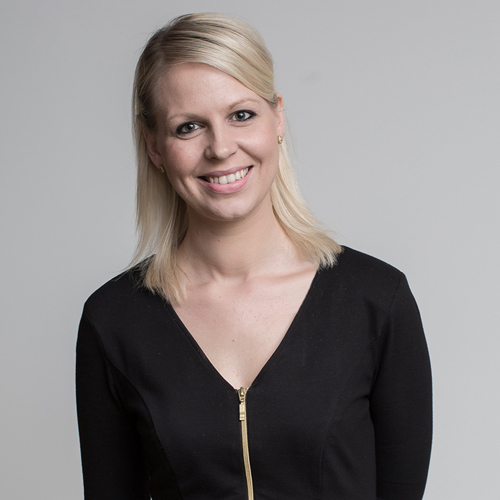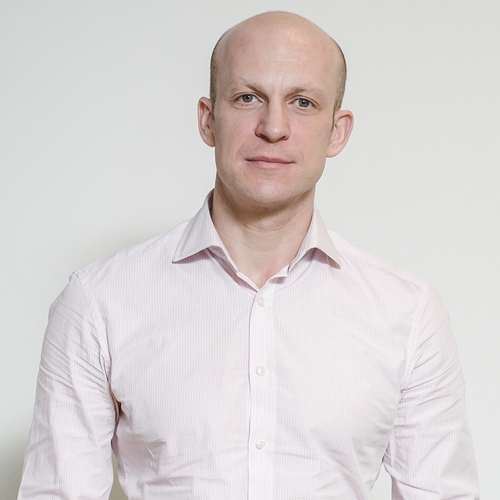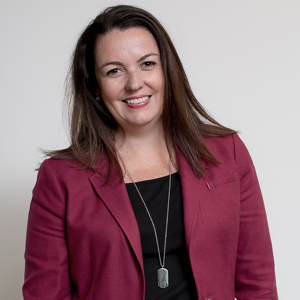 MICHELLE BODICK
A highly experienced marketing and business development professional, Michelle joined The Instant Group to support the growth of our business in the US and develop and maximise new opportunities. Before joining The Instant Group, Michelle spent 8 years with Williams Lea, a global BPO provider, in marketing leadership roles. She most recently held the position of Head of Global Marketing for Williams Lea and Tag Worldwide, which was acquired by Williams Lea in 2012. Prior to Williams Lea, Michelle spent more than 10 years with Gartner Inc, a leading technology, research and consulting provider. Michelle spent 8 years in Global Account Management roles and 2 years leading the Gartner consulting SMB sales channel. Joined The Instant Group: 2014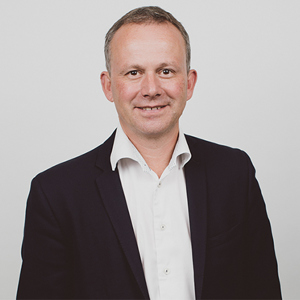 PAUL BOLDEN MRICS
Paul has worked with many of the biggest corporate organisations and government bodies in the UK, transforming empty space into bespoke managed workspace solutions and contributing significantly to The Instant Group's growth over the last 8 years. Prior to joining The Instant Group, Paul held a number of positions at Regus, the world's largest provider of serviced offices. He was personally responsible for developing many of Regus's biggest corporate accounts and secured a number of large, longer-term deals for the company's serviced office portfolio, as well as transforming the public sector business into Regus' largest source of revenue across the UK. Joined The Instant Group: 2005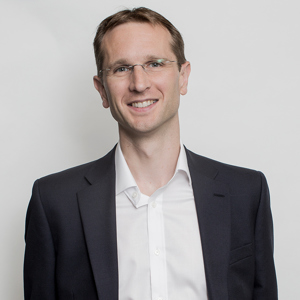 JAMES BOOTH
James brings best in class financial controls to our business and is focused on delivering added value for our clients. He joins The Instant Group from the Choice Care Group, a private equity owned business that successfully recapitalised at the end of 2013. Prior to that James spent the early part of his career at PwC before spending eight years with Phoenix Equity Partners working with a wide range of companies on their strategic, financial and operational effectiveness. Having been a Board Director for various private equity backed businesses James brings exceptional experience to The Instant Group's Executive Team. Joined The Instant Group: 2014 Qualifications: Chartered Accountant BSc (Hons), Business Economics and Accountancy (University of Southampton)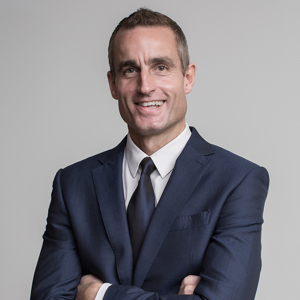 LEE CASBOLT
Lee has a reputation for driving his teams to deliver excellent customer service and client focused solutions on time, to scale and budget, and has worked with numerous global FTSE 250 and Fortune 500 clients. He has also played a key part in building our strong partnerships with lease advisory firms (CBRE, Cushman & Wakefield, JLL & Newmark Knight Frank etc.), enabling us to provide clients with valuable data, intelligence and advice across multiple markets. Amid his 20 years' experience, Lee has held a number of senior management roles in the property, hotel and leisure sectors across Europe and North America, including key positions at the Alternative Hotel Group and Regus. Joined The Instant Group: 2008
TOM CASSIDY
With an extensive background in outsourcing, Tom joined The Instant Group to take a lead in our next phase of growth. Tom specialises in working with clients to develop bespoke commercial solutions which solve their challenges and add value to their business. As a highly motivated and successful business leader, Tom has over 15 years' experience in outsourcing roles ranging from operations and BPO to business transformation and development. Recently Tom has been working as a consultant between Germany and the UK focusing on business strategy and transformation, prior to which he worked at Serco as Divisional Managing Director where he led year on year growth of circa 30% through strategic leadership and business development. Joined The Instant Group: 2013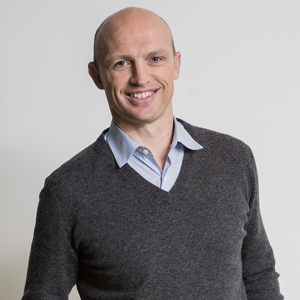 MATT DAWSON
Matt joined The Instant Group in 2014 to expand the knowledge and expertise of our team and continue to grow the range of solutions we offer our clients. Matt brings with him considerable business experience and a large network of multi-national contacts. Prior to The Instant Group, Matt spent four years at global food and facilities provider Sodexo, developing their staff engagement programmes and working as a Health Ambassador, a role which he continues. Matt's early career was spent as a successful international rugby player, playing for the Northampton Saints and London Wasps between 1991 and 2006. Matt toured three times with the British and Irish Lions as well as being part of England's 2003 Rugby World Cup winning side. Since retiring from Rugby, Matt has forged a successful career in television and media which continues to play an important role in his life with commitments including Question of Sport, Radio 5 Live and BT Sport. Joined The Instant Group: 2014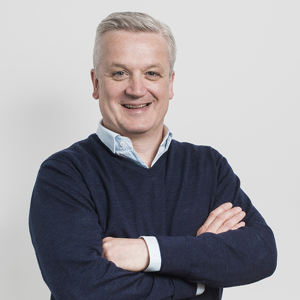 JOHN DUCKWORTH
John leads Instant in the UK & EMEA, a business providing companies with flexible office solutions and advice through our Serviced, Managed and Enterprise services. Previously John was at JLL where he held various senior roles in London, Warsaw/CEE, and Paris over an 18 year period. Before joining Instant, John sat on the UK Board with responsibility for the Corporate Services and Project Management + Design & Build businesses.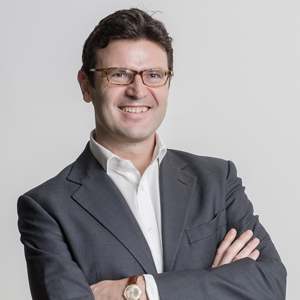 WILL DUNCAN
With a wealth of expertise in company and commercial law, Will was appointed to the Executive Board to drive innovation and help deliver some of our more complex deals in order to support both our clients' and The Instant Group's business goals. Will began his career at international city law firm Bird & Bird LLP, where he worked for 7 years specialising in corporate and commercial legal matters. Subsequently he spent 10 years as General Counsel for the Williams Lea Group, a role which included responsibility for the delivery of numerous major, complex transactions which contributed significantly to the commercial direction of the business. Joined The Instant Group: 2014 Qualifications: LLB, Law (University of Exeter) Solicitor (Law Society of England & Wales)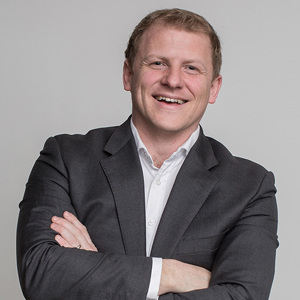 GAVIN FOREMAN
With over 17 years' experience of the flexible workspace sector, Gavin runs the Managed team at Instant. He has worked on some of The Instant Group's largest projects to date and specialises in developing solutions for clients that redefine the way in which they approach the procurement, financing, delivery and management of workspace across EMEA. Gavin is passionate about using Instant's workspace data to develop total cost of occupation, (TCO) information in order that clients can compare the entire flexible market accurately and procure solutions that best support their business objectives on time and on budget.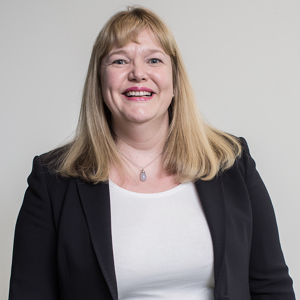 LYNDSAY HARDWICK
Lyndsay's approach to delivering excellence drives optimum value and service delivery for our clients. Leading our UK and EMEA Operations, Lyndsay is responsible for driving innovation and expanding our client proposition, ensuring quality and value are optimised in our services and supply chain, whilst also delivering best in class operational practices. An experienced and engaging business leader, Lyndsay brings 17 years' experience from the Williams Lea Group, a global business process outsourcing company. There she held various key strategic and operational positions, working with numerous blue chip clients and playing an instrumental role in the growth and globalisation of the business. Joined The Instant Group: 2014
BAL JOHAL
Bal is a Managing Partner at MML Capital Partners, The Instant Group's private equity backers. Bal has worked on a number of major transactions for MML including investments into Vanguard, EIC, The Regard Partnership, Arena Group and The Instant Group amongst working with various other MML investee companies. Prior to joining MML, Bal spent 10 years at 3i leading investment across industry sectors including successful investments in companies including SmartStream Reconciliations Inc, Recognition Systems, Freecom, Tradesource, Jungle.com, GWK Group, Telecity and Workplace Technologies. Bal started his career as a Management Consultant with Accenture later working as a Financial Analyst at HSBC. Joined The Instant Group: 2012
LUKE JONES
Luke is an Investment Director at MML Capital Partners, The Instant Group's private equity backers. Whilst at MML he has spearheaded a number of key investments including into WSH Group, EIC, Vanguard Healthcare, Frontier MEDEX and Arena Group. Prior to joining MML, Luke worked in Corporate Finance at Deloitte. Luke started his career at PricewaterhouseCoopers where he qualified as a Chartered Accountant. Luke graduated from the University of Nottingham with a BSc Honours degree in Physics. Joined The Instant Group: 2012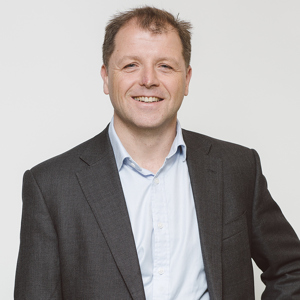 SEAN LYNCH
Sean joined The Instant Group in 2015 to lead our expansion in the Asia Pacific region and cater for the increase in client demand for flexible workspace solutions. He brings nearly 20 years' experience, predominantly in the outsourced services sector in the UK, Europe and Asia Pacific. This includes nearly five years as Operations Director, Asia Pacific for global business process outsourcing firm Williams Lea, where he led delivery and implementation of services for clients across the region. More recently, Sean has held client leadership roles in New Zealand, where he worked for regional technology firms Fronde and Datacom. Joined The Instant Group: 2015
CIARA MORRISON
Bringing extensive experience of organisational design and talent management, Ciara joined the Instant Group in 2016 to lead our HR and Talent function whilst we continue to see rapid growth of the business internationally. Ciara has previously worked as a Talent Management Consultant helping organisations of all sizes realise their business strategy via their people. Her most recent role was as Head of Talent for a global outsourcing company. Ciara is passionate about developing strong leadership capability and putting in place learning pathways to deliver high performance at all levels as well as future leaders. Joined The Instant Group: 2016
BEN MUNN
Ben is widely recognised as one of the leaders in flexible workspace. Ben leads our Solution Development group, focused on building strategies and propositions for our customers to drive flexibility and agility into their businesses. He has spent his career advising companies on how their workspace can support the achievement of their business goals. In his role with Instant, Ben is responsible for developing our market proposition, our market engagement, and how we leverage our extensive data for the benefits of our clients. Joined the Instant Group: 2016
IAN PRIESTLEY
With over 14 years of corporate business experience, developing and implementing commercial and sales' strategies across various functions, Ian has built a reputation for delivering impressive sales' growth. He is responsible for developing the Instant Serviced division, the world's largest online platform for flexible workspace, working closely with the sales' teams to grow UK and EMEA market share. Joined The Instant Group: 2018 and previously held positions at Vodafone, KPMG, Capgemini and HSBC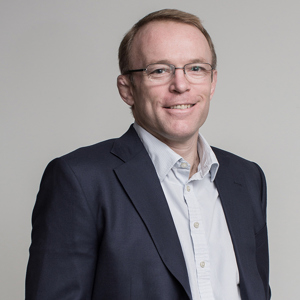 TIM RODBER
Tim joined The Instant Group in 2013 to lead the company in its growth as a dynamic, innovative and client centric solutions provider. He brings a wealth of experience in the outsourcing industry, most recently as CEO of the Americas business for global firm Williams Lea, and has been personally responsible for delivering outsourced solutions to many of the key FTSE 100 and S&P 500 companies. Prior to this, Tim was Managing Director at London based marketing and communications company Rodber Thorneycroft Ltd, which was acquired by Williams Lea in 2003. Tim began his career as an Army officer and as a successful international rugby player having played for Northampton Saints between 1989 and 2001. Tim appeared 44 times for England, twice for the British and Irish Lions and was a Rugby World Sevens Cup Winner. Joined The Instant Group: 2013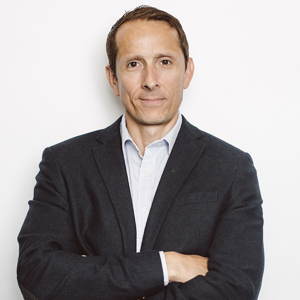 MARK TURNER
Mark has over 20 years' experience in technology and related strategy and transformation. Recently Mark led the technology change and transformation across London Underground, delivering major digital & technology solutions for TfL staff and the travelling public. Prior Mark was responsible for applications and change within UBM, focussing on monetising digital, data and core business and finance systems. A proven technology leader, his main focus at Instant is supporting and contributing to the global growth of the organisation in terms of client and internal technology solutions, digital and data. Joined The Instant Group: July 2015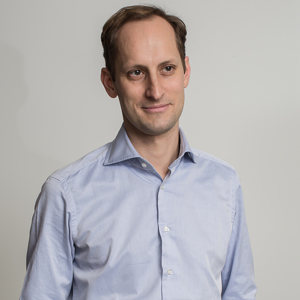 JOHN VAUGHAN MRICS
A co-founder of the Instant Group, John has contributed substantially to the company's growth, in particular developing its Managed offering through his work with client and Landlord partners. Recently John has established Instant's Co-Lease business focussed on delivering the 'Flex' workspace offering across Landlord portfolios. A qualified Chartered Surveyor, previously with Weatherall Green and Smith, with a wide range of high-level landlord, agent and corporate occupier contacts, John leads our Co-Lease business and sits on the executive board. Joined The Instant Group: 2006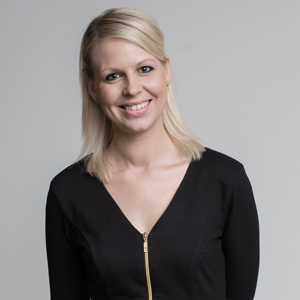 LUCY WATTS
Lucy is responsible for key strategic projects across The Instant Group. With over 12 years' experience and a wealth of industry knowledge, Lucy previously headed up the broking division working with both SMEs and large corporates to help them locate and acquire office space worldwide. She has built long standing relationships with many of our key operator partners across the globe, to ensure we have the knowledge and market expertise to deliver valuable solutions for our clients. With a proven track record in managing teams, Lucy is adept at getting the best out of people. She has contributed to the significant growth of not just the serviced office procurement team - which includes regional market specialists around the world - but also the business as a whole, which has witnessed an annual growth of 23% for the past four years. Joined The Instant Group: 2006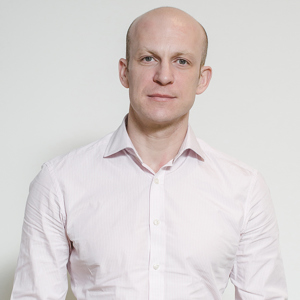 JOHN WILLIAMS
Bringing extensive experience in the commercial property market, John joined The Instant Group in 2015 to spearhead our marketing team and support the rapid growth of the business both on and offline. John previously worked for Knight Frank where he held the role of Head of PR and Social Media for three years. Prior to Knight Frank he worked for numerous property clients whilst working for agency MHP Communications, including Land Securities, Brookfield, Bovis, National House Building Council, and L&Q. Joined The Instant Group: 2015

Previous Team Member
Next Team Meember
get insights in your inbox
THANKS FOR SIGNING UP TO INSIGHTS
CHECK YOUR INBOX OR FOLLOW US ON TWITTER FOR THE LATEST INSIGHT