Friday, 12 June, 2020
No matter what article you read at the moment, one thing is clear, the office industry is set to go through a period of change. For those in the flexible workspace industry, this change started to happen much earlier in the cycle of the Covid-19 pandemic.
Key Findings
Only 30% of flex spaces took the decision to close in the short term due to Covid-19 – far fewer than could have been expected.
Occupancy levels did not fall as dramatically as expected with nearly 1/3rd of occupiers still using space during lockdowns – A figure no different to the traditional CRE industry.
Lead flow decreased by over 50% during Covid-19 with locations outside of major cities the hardest hit – Despite this virtual viewings continued and deals where signed during lockdown.
Reducing densities appears to not be the most popular approach when looking to get occupiers back into offices – Instead more practical measures are being implemented with some approaches being market leading.
Covid-19 has likely changed the traditional flexible ownership model for good with joint ventures with landlords likely to pave the way going forward – The market was already moving in this direction, but Covid-19 has secured this change in model.
Due to its very nature, occupiers of flex space  were able to react much quicker to economic and social change than those of conventional  space. As a result, analysts and commentators alike are looking at what has happened in the world of flexible workspace to better understand and predict what they may see across the wider office market, are we ever going to return to the office as we know it?
For our part, we wanted to understand and share the impacts and changes that our operating partners have experienced during the first 2 months of Covid-19 through a piece of research. In total, we spoke to 79 operators who represent over 5,350 flexible workspaces globally, with the focus being on those in the Asia Pacific region and Europe, two regions that experienced the same impacts of the Pandemic but over a month apart.
Fit to Flex - The immediate impact to business
The expectation from those outside the industry to the rapid move to home working was that flexible workspaces would immediately become empty, lose customers, and have to shut down in the short term at least. In fact, the immediate impact on flexible workspace providers was no different from what we saw in traditional offices during the same period.
Over 1/5th continued to operate as normal as they supported key workers and businesses. Just shy of 50% continued running but with reduced services and in some cases skeleton staff to both limit costs but also to limit human to human interaction and only 30% had to close sites in the short term.
No matter what type of flexible space you look at the trend seems to be similar with the only major difference being seen in those providers focusing on private serviced space. On average they were forced to close far fewer spaces as a percentage and instead overwhelmingly moved to a reduced service model. The nature of these spaces which, on the whole, provide smaller self-contained offices, suited the desire for self-distancing more than any other. And as a result were a better option than  large coworking or traditional open-plan offices that many companies had favoured going into Covid-19. That being said these spaces are certainly not down and out.
The Flex Impact
As we have seen across the wider CRE sector, office use has dramatically dropped in recent months leading to significant declines in day to day occupancy levels. While the impact of individuals working from home is not easy to see in traditional occupancy figures, the flexible workspace providers were able to monitor usage in real time.
The drop in real-time occupancy was severe in the first month with figures gradually recovering, particularly from those operating in Asian markets. Overall, the market saw occupancy figures fall to just 28% of normal levels, a figure that actually is higher than both we and those that we spoke to initially expected.
Those spaces in secondary locations actually appeared to be hit the hardest with occupancy levels dropping to 19% on average with business confidence appearing to be weaker in these areas. This initially was surprising given the media coverage focusing attention on the impact on businesses in major cities but looking at the detail we can see several reasons for this trend. 
Firstly, those living outside major cities tend to have greater levels of personal space, housing tends to be larger and the ability to work from home comfortably is more likely. Secondly, most key service industries or roles tend to be centred around major cities so it would make sense that those in major cities were more likely to still be required to travel into the office. A final factor that should not be ignored is that the majority of respondents from Asia are operating out of major cities and this region as a whole had a higher occupancy rate those responding from the UK.
Fear of Flex
A perception that exists around the flexible workspace model for landlords and investors  is that the  flexible terms  built into leases (licenses?) mean that occupiers will quickly cancel their contracts, operators will haemorrhage cash, and the business model will become unsustainable. We know from working through the GFC and speaking to operators that were around during that difficult period that while lease terminations did increase so did demand, in essence only increasing churn and not majorly impacting overall tenant occupancy levels. There is no doubt that those businesses that were not build on a solid financial model or did not have large cash reserves struggled and there was short term pain felt by many. As in any industry tough trading conditions expose those businesses that where likely struggling or could not adapt to change.  
While Covid-19 is different, with enforced lockdowns restricting immediate demand, the resilience of the industry  remains. Occupiers have been serving notice as expected but operators have only seen 1/5th of their tenants do so. While this is higher than the figures seen in the traditional CRE sector it is both far lower than what many feared and is certainly not a like for like statistic when compared to the traditional sector.
An unknown number of tenants in traditional leases will simply not be able to pay their existing commitments and the true impact may only be felt in the traditional market 3 to 6 months down the line. When these tenants are factored in a difference may not exist between the two models, but it is too early to prove this theory right now.
There is no doubt that those spaces that do focus on highly flexible, rolling style contracts are likely to initially suffer the most in tough economic conditions and this is played out in our research. Those providers that offer a pure Coworking model saw 38% of tenants serve notice compared to just 15% of tenants in spaces offering private offices. What is important is to look at the overall occupancy levels to determine if the churn is sustainable and balanced by new demand.
It is clear that where highly flexible week to week or month to month terms exist the propensity for occupiers to terminate contracts is higher. But in markets such as the UK where the average flexible term has been getting longer and now stands at a little over 6 months, a safety net exists for operators while still allowing occupiers the benefits of flexibility among the other services offered by flexible workspace providers.
For each business, a "sweet spot" exists where cost and space certainty match desired levels of flexibility and this balancing point will differ even within a business from location to location. The important point is that the flexible workspace community can provide the service and offering that is needed which gives the occupier and investor confidence in the model and is something that we see being played out in the market today.
Impact to demand
One of the big questions at present is how Covid-19 has impacted demand and what does recovery look like? We have touched on the ongoing recovery in other reports and it's fair to say that its quick and robust in many markets, but it is clear that Covid-19 did hit demand for flexible office space hard. While 91% of providers were still receiving leads during the crisis, levels dropped by over 50% in most markets with mid-sized requirements taking the brunt of the impact. 
Lead flow for pure Coworking spaces actually appeared to be the most resilient during the Covid-19 crisis, something that was unexpected going into this crisis. Looking at what caused this trend we saw a couple of surprising reasons for the continued demand for highly flexible, mostly open plan environments found in such spaces.
Firstly, these spaces, particularly the large ones were able to introduce socially distanced working environments by drastically reducing density levels for those that could not or did not want to work from home or could not travel into their main office. Secondly, the majority of these spaces are within major cities with a high proportion operating out of Asia. Asia as a whole had a far less significant downturn in demand than the UK for instance and this factor also helped project a more positive Coworking figure within the research.
In any period of uncertainty when demand for a service or product drops the customer gains a certain feeling of control and therefore often expects to see a reduction in cost. At present, within the flexible workspace industry, we are seeing the same trend with half of all potential or existing clients asking for or expecting unique payment terms. We do not expect this to be something exclusive to the flexible workspace world and fully expect to see CRE rent rates  slowly drop in the coming months, something that has not happened for many years.
For some businesses offering unique terms to secure business right now secures immediate cash flow, something that has been incredibly important in areas where state or government support is not available. The risk in providing such incentives across the board is decreasing the perceived value of the space or offering, something that may be incredibly hard to recover from after the pandemic passes. Equally, such extreme measures cause concern to future investors or partners about the viability of the business to survive any future downturn, something that could come back to bite a business in the future.
For these reasons and the simple fact that no one situation is the same, the majority of providers have been treating such requests on a case by case basis. Only 9% of flexible workspace providers have reduced rates across the board with the focus instead being on providing rent holidays to existing clients rather than outright reductions in rents. This solution allows a space to maintain its long term revenue potential while allowing it to support its existing customer base in the short term and therefore generate goodwill and importantly minimise the number of occupiers that need to exit the space in order to cut costs.
Is Discounting the ONLY business response during Covid-19?
Unique terms and short-term discounts are the only viable option for certain providers and despite the long-term challenges such a strategy could cause, the need to keep customers is an absolute priority. Speaking to both occupiers and operators it is interesting to learn the expectations vs reality of flexible workspace providers business models are very different. While certain landlords have been offering rent holidays and discounts themselves and therefore providers leasing such space may have slightly more flexibility in their immediate costs this does not automatically mean a like for like saving can be passed on to the flexible workspace occupier. Something that is not always an easy conversation to have with  Customers.
For those that have had to or wanted to provide discounts to occupiers during this difficult period, the approach has been extremely varied. On average a discounted rate of 24% appears to be the norm, a figure that provides enough of a saving to help occupiers but also maintains the cash flow required to keep paying the existing overheads of most operators. The most common discount offered actually sits slightly lower at between 11% and 20% with nearly half of all operators that are offering discounts providing relief within this range. There are a few purely private spaces that are offering discounts as high as 50% in the short term, but these are very limited in number and are only for those facing the most unique circumstances.
While offering unique terms can certainly aid retention of the customer base it's clear that most operators are looking further than this in an effort to reduce occupier concerns and make sure their spaces are fit for purpose for the new normal that we find ourselves in right now. The mainstream media and even industry press have talked about reducing density levels to enable social distancing, something that isn't  finically viable during the long or even mid-term or takes into account the issues in getting to an office building or even to a particular floor in a socially distanced manor. While reducing desk densities has been something a substantial number of flexible workspace providers have been looking at the overwhelming focus has been on increasing cleaning levels to minimise the potential spread through surfaces in the workplace.
Technology certainly has a part to play alongside reducing shared equipment and going back to single use products and as we can see from our research there is no single response being taken by operators but instead a mixture of solutions and practices aimed at reducing the risk of vial spread while allowing those that want to, to return to work as quickly as possible.
What does the future hold for flex space operators
With demand levels starting to return to some semblancy of normal and 5 of our 13 leading markets now seeing demand bounce back to levels ahead of where they were pre-Covid-19 it's important to start looking ahead to understand how today's market may impact the future of flexible workspace.
One aspect that has been a topic of debate for at least the last 12 months is what the best ownership model is for a flexible workspace, its hotly debated within the industry and depending on the provider and the space they operate opinions certainly vary. The current crisis has highlighted to many the importance of a strong landlord relationship with those providers that are either in a joint venture or management agreement and communicating the strength of the business and its value to the space. This viewpoint is highlighted in the data with 64% of operators indicating they expect this model to increase in popularity going forwards.
For those operating more traditional private spaces, the sentiment appears to be slightly different with a higher expectation for landlord owned and operated models to become the big trend going forwards. There is no doubt that we are seeing landlords move ever quicker into the sector and with many of them having to look to fill both excess retail space but also backfill exiting traditional tenants this may well become a leading trend within the industry. 
Whether you speak to occupiers, providers, or those looking to invest in flexible office space the overriding outlook is positive. Our forecasts show that while demand will likely remain flat this year at a total level through late 2020 and early 2021, we can expect to see a renewed surge in interest much coming from those that had not looked at the industry as a viable solution before. That being said there is no doubt that we are still in for a few tough months with overall supply levels expected to contract and up to 10% of existing spaces not making it through to the end of the year. This would have happened to a lesser extent even without Covid-19 as the supply side of the market moved to match new types of customers and realigned itself in an ever-changing market.
As we went into Covid-19 the market itself was still looking very buoyant with many operators in the process of expanding into new locations. Much of this activity came to a crashing halt as lockdowns came into effect with over 60% of existing plans being put on hold until the true economic effects of the lockdown were seen. Only 12% of projects appear to have continued as normal, a figure in itself that gives an idea on the likely impact to new supply in the next 6 months. More positively just 16% of pipeline projects have been permanently cancelled at this point with most operators taking a wait and see approach and showing confidence that in most locations future spaces will be viable in the future.
We are at present looking to understand based on population densities and current supply of flexible workspace where gaps exist in the market. With increasing levels of remote working potentially driving a whole new tranche of investment into previously less desirable suburban locations and driving the next wave of flexible workspace businesses.  
What does this all mean for clients of flexible workspace?
The most important thing for clients of flexible workspace is stability and the knowledge that the office and service they have come to rely on and expect will not change. The data that we gathered through this piece of research and from speaking to the providers of flexible workspace space is both overwhelmingly positive and confident in outlook.
Where possible it appears that operators have tried to support existing clients while keeping as many spaces open and financially viable as possible. As we have shown in our long term forecasts there will be providers that do not make it through this difficult time, as will be the case in many industries, but the impact of Covid-19 will not be anywhere near as concerning as some early predictions indicated. The fact that so many spaces stayed open, occupancy rates stayed relatively high and the numbers of occupiers existing leases was quite small all points to the stability of the model even in exceptional circumstances.
From an occupier's perspective the fact that the de-facto landlord is in essence a service provider and in most cases an occupier can terminate a flexible lease within a year means one thing: The provider has to react to any situation and provide a service that meets the requirements of the time. This has meant that flexible workspace providers in both Asia and the UK have made changes and invested in their spaces in response to Covid-19 from the outset.
In the UK we have already seen companies redesign their spaces, and services but also invest in technology to allow for a quick return to work, where it is wanted. One flexible provider in the UK has already installed non-invasive heat sensitive cameras to help detect those that have the potential to spread illness, potentially a first for the UK market.
It also means for those companies that looking to take on flexible space in the near future most providers are willing to be flexible in start dates, if not rates. One of the most important factors for those providing flexible space is to regain any lost occupancy as quickly as possible as the return to work starts to happen. While terminations are certainly no where near as high as we could have expected there is space to be had and those first movers are in a strong position at the moment. That being said we expect and are already seeing demand bounce back and it won't be long before we see some of that flexibility from providers decrease.
In short, the impact of Covid-19 on providers of flexible was no where near as dramatic as some outsiders expected, as yet, and in most cases the business model has held up well in what has been the most unusual circumstances. We are tracking the numbers closely to retain a market view for our clients from across the sector and will continue to do so.
Demand certainly dropped away with lockdowns halting plans in the short term for most but for most it did not completely disappear. Occupiers should have confidence that their workspaces will adapt to even the most adverse situations with the focus on service and flexibility remaining as the core values in this area of CRE. Our global demand figures are showing a strong resurgence in demand for flexible workspace already and conversations with occupiers points to more interest than ever in what flexible workspace can offer.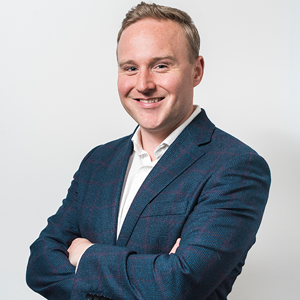 Modern businesses already demand agility from people, technology and finance – and now, more than ever, business leaders are asking their real estate teams: how can we rethink our approach to workspace? James Rankin heads up the Research & Insights department at Instant and he is here to help your company make data led decisions on your workspace.
Download now
Read next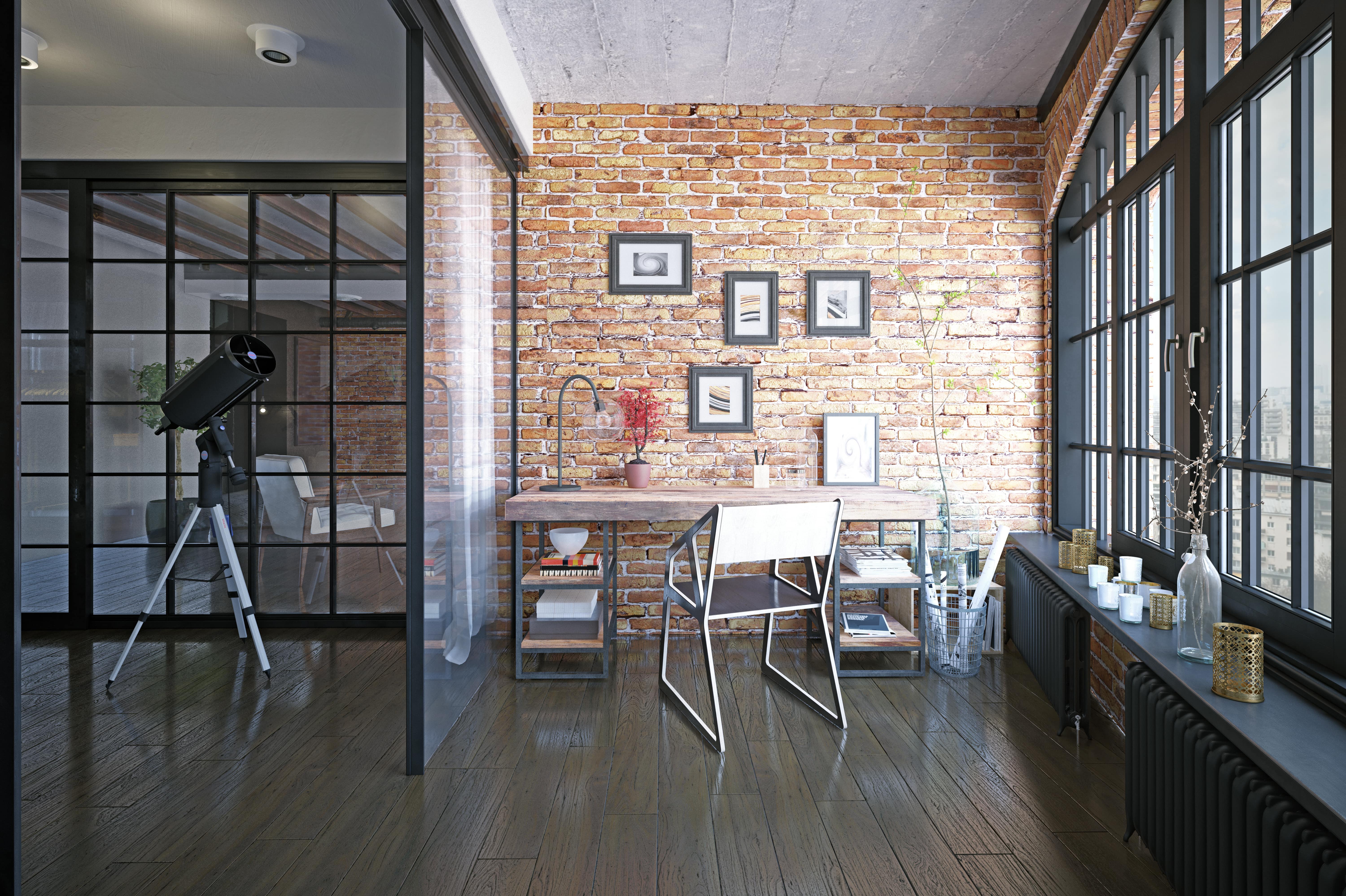 From Work From Home To Work Near Home: The Beginning Of A New Office Trend