Monday, 23 April, 2018
Why is there so much more choice in flexible workspace and what value does this represent to your business?
The growth in flexible workspace represents a revolution in the way companies find and occupy offices:
• How will companies buy workspace in the future?
• And what job roles will exist in these spaces?
• How can you review the variety of choices available?
• How are landlords and agents catering for changes in demand?
Companies looking for workspace now have more choice than ever. Flexible workspace – made up of serviced offices and co-working – has grown to become a well-established part of the commercial real estate mix. As its market share grows each year, the choice of options available to those companies looking for space has greatly expanded. So, what do you need to know when choosing the right office space for your business?
Cubicle offices and strip lighting are unpleasant reminders of offices-past particularly when compared to the contemporary office design many of us are accustomed to today. And with near full employment, and a shortage of talent and skills, the right workplace has become critical to attract the best talent. There is pressure now for employers to find well-designed space at the right price and in the right location. Happily, there are options in nearly all the major cities in the UK that fit contemporary client requirements.
Flexible workspaces now provide more variety than ever – options include; serviced offices, hybrid space, virtual offices, managed offices, and incubator & accelerator spaces:
• Serviced offices – from 1 desk and the option to move in the same day
• Virtual offices – often used for a prestigious office address and opportunity to use meeting room space
• Managed offices – a bespoke and fully branded solution from 60 desks plus
• Incubator & Accelerator spaces – give start-ups the opportunity to work within communities that allow them to flourish, grow and share expertise
The market for flex space has grown – and with designs that appeal to a variety of different options, business types and purposes. The global market for flex space is now worth more than £19 billion, growing by more than 10% each year for the last five years. And It is unlikely to slow anytime soon with larger corporates, such as Amazon and Microsoft, are now seeking flexible solutions rather than long-term leases as it better fits the rapid expansion of their business plans.
75% of the FTSE 100 now have flexible workspace solutions within their portfolio to cater for workforce demand. Without the capital expenditure of a conventional lease, this represents a lower risk option and allows companies to experience co-working environments or shared office space within hybrid locations.
How does this change affect landlords and conventional property advisors?
Landlords and agents alike have had to apply the "innovate or die" mantra as they to survive in an increasingly agile and customer-led market. Whilst several years ago, the go-to option would have been a long-term lease, landlords are now increasing the amount of flexible space in their portfolios. In our Marketplace for Flexible Work report we showed that 41% of landlords view flexible space as a long-term solution that allows them to attract new kinds of tenants.
Tenants are demanding more from their workspace, not just amenities but in terms of shorter lease lengths and increasingly agile approaches to their workplace strategy – landlords are listening and responding to these demands.
The importance of technology
According to our research, it is the increasing adoption of wireless technology and cloud computing that is enabling the use of flex space. Respondents overwhelmingly agreed that wireless connectivity and security are the most important technology-related features of these spaces. It is, of course, the improvement of cloud computing and product security that has really driven the ability to work in an agile way with global teams interlinked by virtual servers. As reflected in our research, wireless tech was far and away the most important technology feature for users and decision makers and as it offers greater freedom of choice as to where and when they work.
How will companies procure workspace in the future?
Businesses now have a variety of ways to procure space. There are online aggregators that compare prices and even provide a free service to offer market guidance for flexible workspace – such as our own Instant Offices. And there are others such as realla.com or www.propertylink.com that list conventional leases and other types of space too.
A growing number of companies are choosing to outsource the process of sourcing and operating workspace altogether. Running a corporate real estate portfolio requires significant resource, , from procurement and project management experts, to design and fit-out. The shift to outsourced delivery models allows organisations to focus on their core business. And there are also turnkey occupancy solutions – this is a space that is available on a flexible lease and which does not require a fit-out. The turnkey solution literally allows the new occupier to turn up and plug-in and pay on a quarterly basis rather than via a conventional lease. It is perfect for companies that want to move fast – with a requirement of 20+ or more – and do not have the internal expertise to manage its own workplace operations.
How can companies keep their branding when using flexible workspace?
In many serviced offices and co-working centres, client branding is low-key and the predominant branding belongs to that of the operator. For many customers this works well as they are at a stage of growth whereby their own branding matters slightly less. However, for firms looking to scale up, branding becomes increasingly important as they invest more in marketing and sales, and to build a strong corporate culture for employees and customers – but there are now options to address this.
There are a small number of companies that will deliver this type of outsourced office. The Instant 'Managed Office' delivers bespoke-branded space in as little as 6 weeks. WeWork also offers an 'Enterprise' solution, giving larger corporates the opportunity to enter new markets and scale up whilst retaining their brand authenticity.

So, what do clients ask for?
In London the average cost of renting a flexible workspace is £8,340 a year, just over half the cost (47% cheaper) than the total cost of £15,820 for conventional space. The flexible workspace market has evolved rapidly, now providing an abundance of choices for organisations of all sizes. An increasing amount of people are seeking a choice on where and how they work and this is impacting the type of office space firms are choosing to occupy
Choice of space has grown enormously - operators have become highly adept at catering for the specific requirements of customers. The emphasis has been placed on community, creating an experience and adopting a stance that is more similar to a hotel operator than that seen in your traditional office. But also the creation of bespoke workplace experiences that are tailored to a specific occupier need.
This focus on hospitality has been adopted with great success by the retail industry and by offering greater choice and high-quality amenities, corporate real estate can ensure that occupiers are treated as more than just paying tenants, and are considered as long-term partners critical to the success of a particular location.
In Conclusion
The growing flex market gives clients options – lots of options. With any market it can take some guidance to best understand what is right for your business and seek out the best deal. Many operators – and landlords – are prepared to negotiate and work with customers, with the goal of creating a long-term relationship. However, it still takes research and market knowledge to assess correct pricing levels and what can be included within a deal. What the increase in flex space really means, above all else, is giving businesses the ability to grow or contract, on their terms, and in the space that is right for them. It is an exciting eventuality that helps companies grow and become more agile.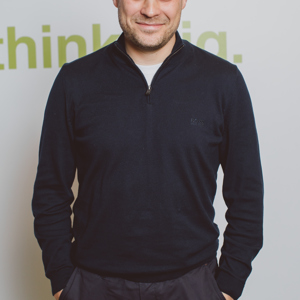 Paul Swift joined The Instant Group just over three years ago and has since been integral to the growth within the Business Development team since joining. He is currently based in our London HQ using his expertise within the industry to build global relationships and capitalise on a growing market share in flexible working.
Read next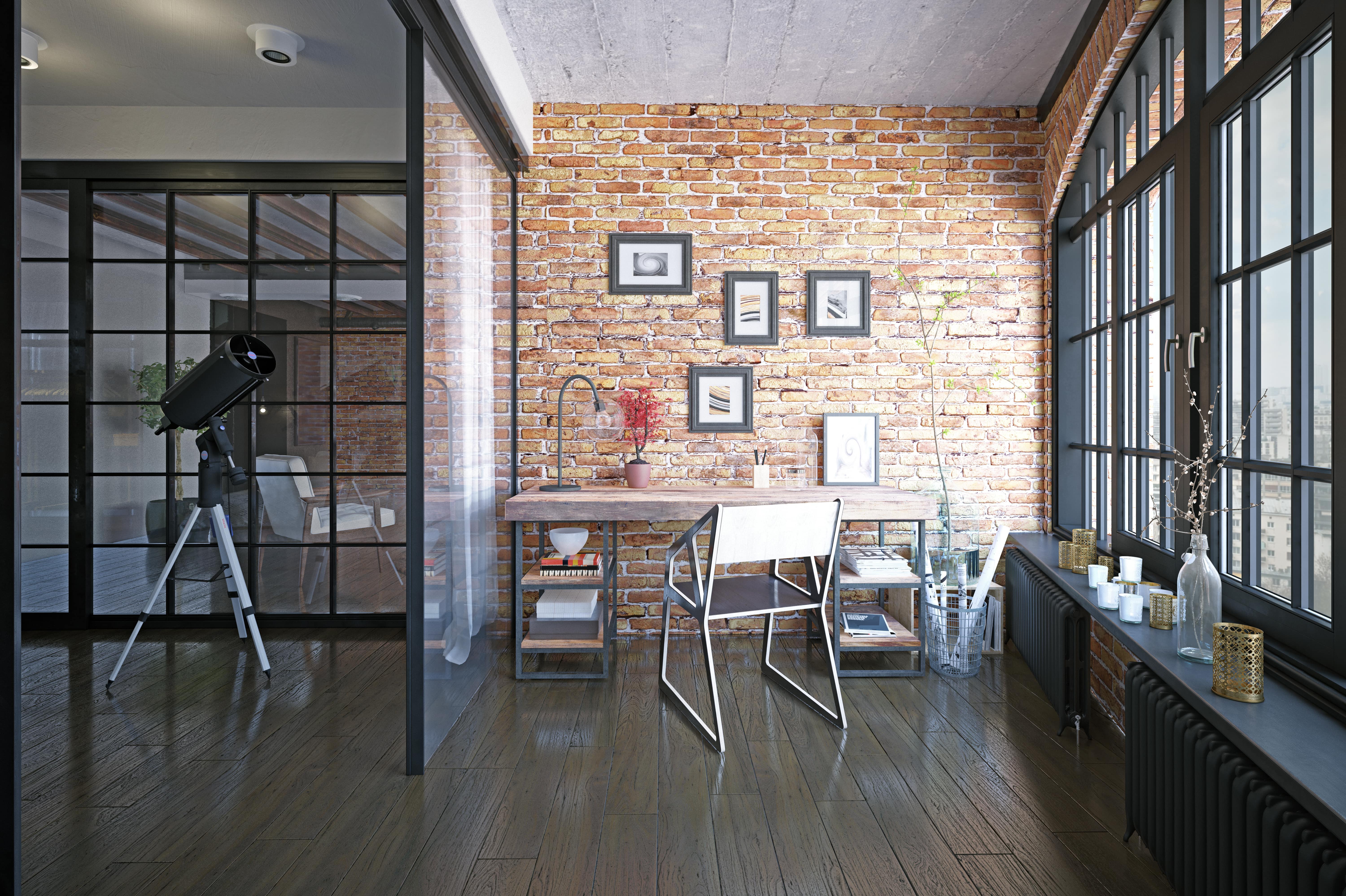 From Work From Home To Work Near Home: The Beginning Of A New Office Trend