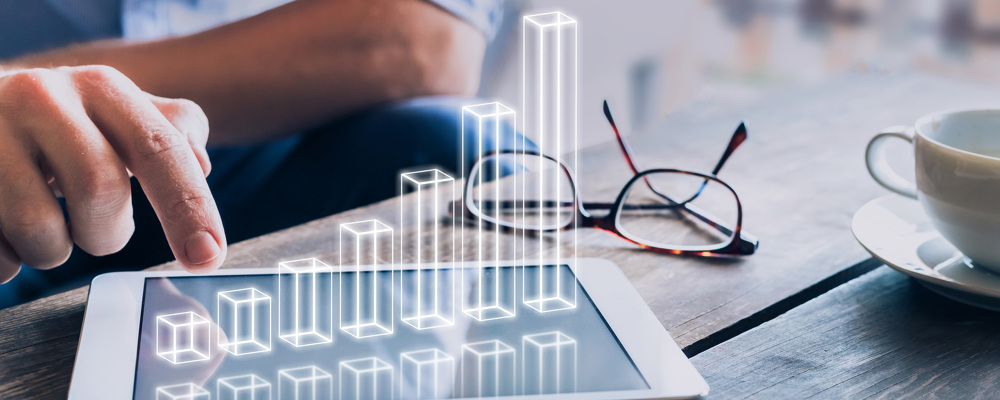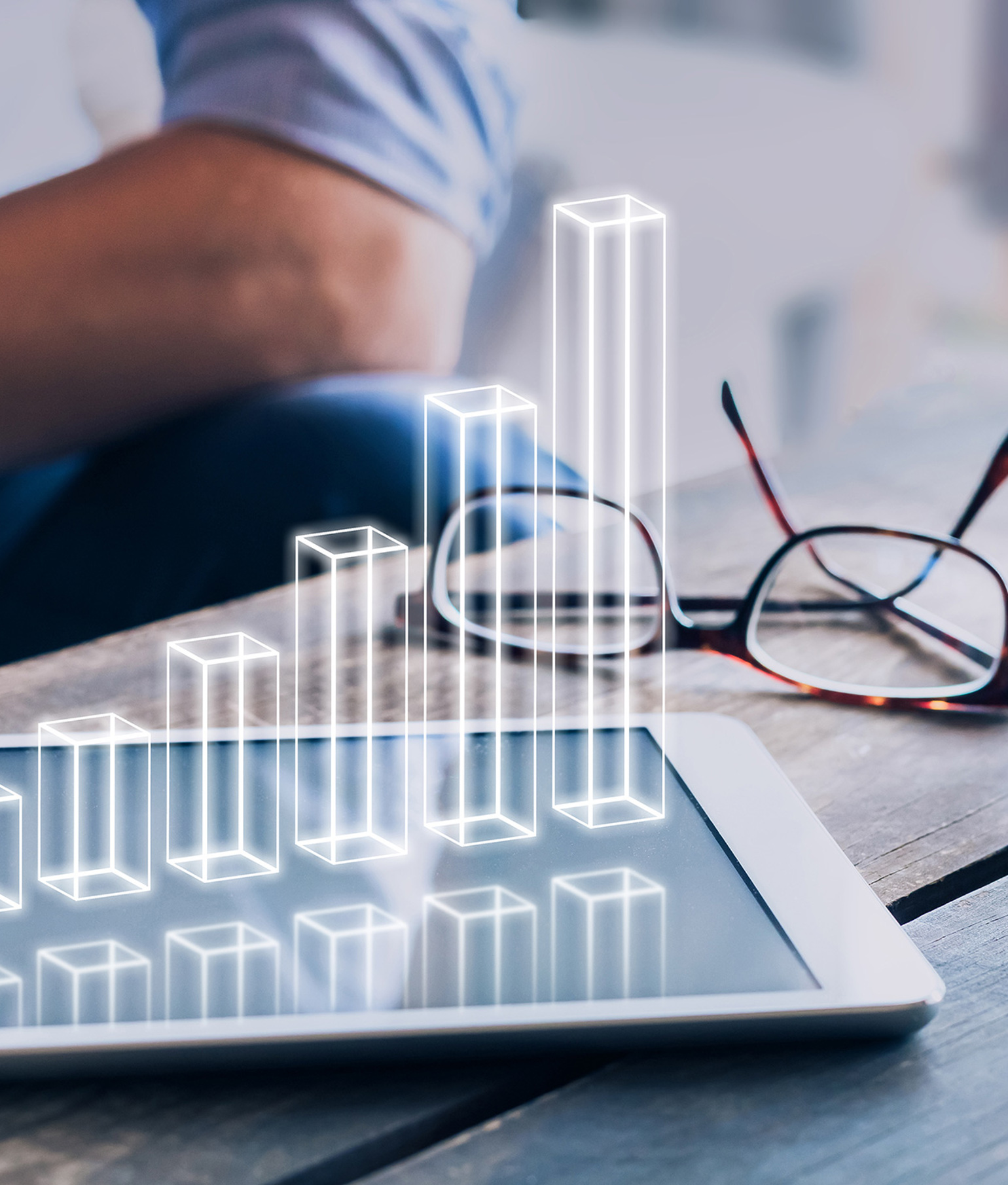 Expanding business, shrinking costs
rethink growth
How Instant is Rethinking Workspace for a global professional services firm, enabling it to expand its global business by decoupling increased cost from increased growth.
Context
This multinational organisation needed to stay one step ahead and increase growth in line with the expansion plans of its global client base.
Goal
To enable rapid and scalable growth without increasing costs at the same rate.
Challenges
Predicted property costs were tracking an 8% YOY increase.
With acquisitive growth, our client inherited workspaces that weren't always optimal.
Localised decision making on workspace that may have been effective at country level was proving ineffective at enterprise level.
Regional workspace management resulted in a reduced focus on core business.
Lack of global best-practice created fragmented brand and lack of consistency.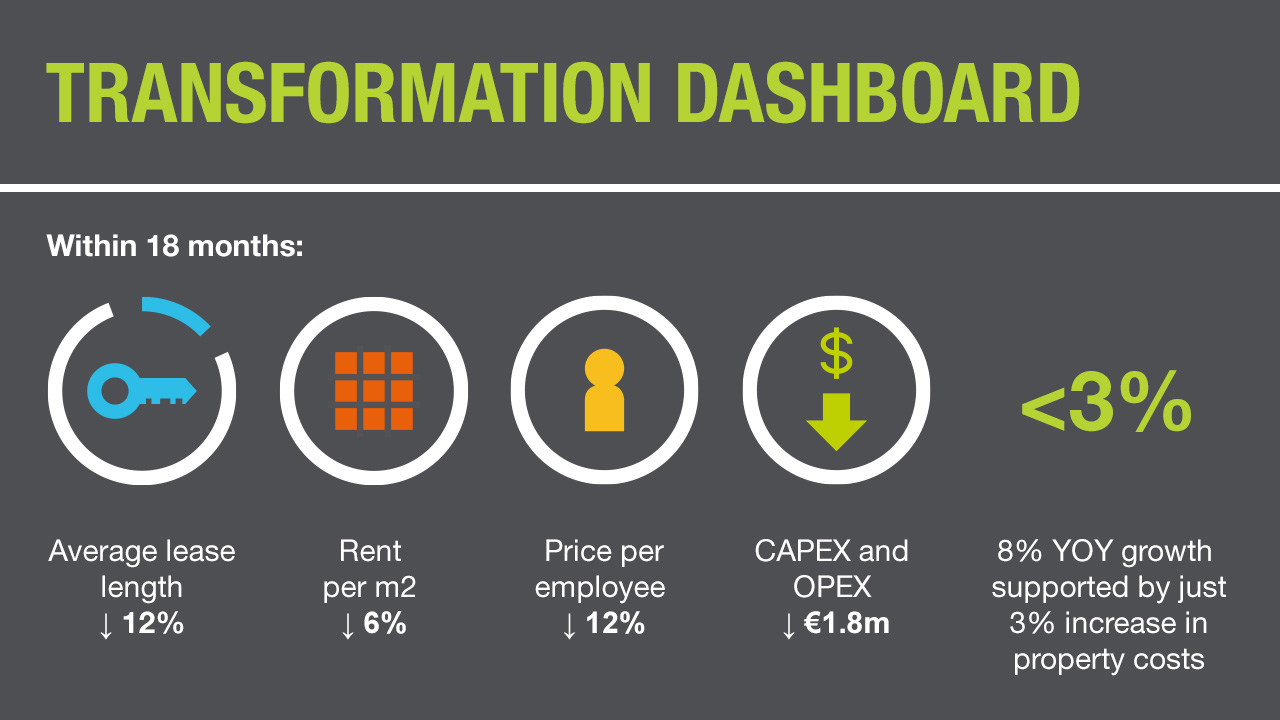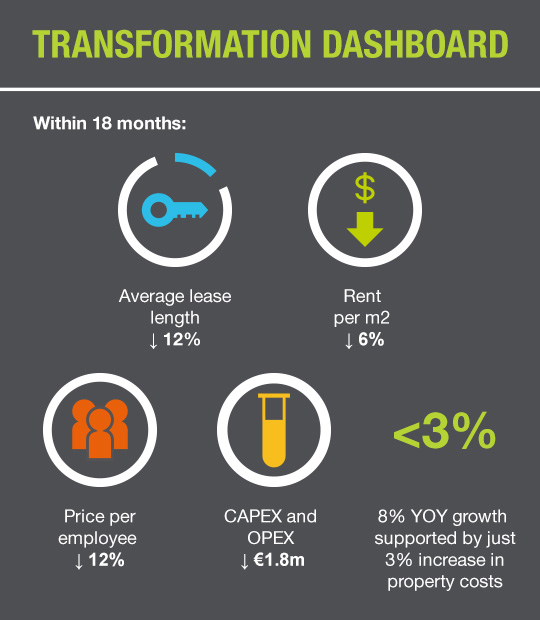 Solution
A new strategic approach enabled through utilising our client's database of 134 properties which identified 75 lease events for action over a two-year period.
This enabled the development of a three-year transformation plan focused on portfolio performance and efficiency which comprised:
Instant's expert property team embedded at corporate and regional level.
Proactive and strategic management of lease events to drive integration savings, inject flexibility and reduce risk and waste.
Instant workspace procurement and management tools implemented to maximise cost-savings.
Global workspace consultancy initiative, focused on best-practice office design to drive cultural change and brand compliance.
"Our relationship with Instant is partnership-driven rather than commercial. Instant are forward looking and strategic, driving through the solutions that work best for us."
Transformation
Inject agility: A proactive approach to portfolio management and reduction of lease lengths.
Focus on core: Expert support, reducing administrative burden and aligning workspace decisions with strategic corporate objectives.
Attract, retain and enable talent: Enhanced and enriched workspace, underpinned by best-practice approach.
Enhance financial performance: Optimised portfolio performance resulting in less than a 3% increase in workspace cost to support 8% YOY growth.
Enable growth and change: Innovative, strategic approach to workspace management that successfully decouples cost from growth.
---
GET INSIGHTS IN YOUR INBOX
THANKS FOR SIGNING UP TO INSIGHTS
CHECK YOUR INBOX OR FOLLOW US ON TWITTER FOR THE LATEST INSIGHT