Tuesday, 11 July, 2023
The Instant Group, the largest global flexible workspace marketplace, has acquired Sweden's biggest flexible workspace platform, yta.se.
This builds on Instant's position as the world's largest marketplace for the flexible workspace industry covering 168 countries and 5,500 cities.
yta.se has over 8000 office spaces tracked on its platform, allowing for the best comparison service of coworking offices in Sweden and unmatched market insights and is set to expand further into the Nordics.
Sweden is one of Europe's fastest growing markets for coworking and other forms of flexible workspace, with demand increasing by 98% year-on-year and coworking space accounting for 3.5% of total office stock in Stockholm in 2022.
Founded by Viktor Söderström and Tim Andersson in 2014, yta.se is the market leader for flexible workspace in Sweden and has delivered over 250 million SEK in annual lease value to operators by helping over 500 companies find and compare flexible solutions in Sweden.    
Tim Rodber, CEO of the Instant Group, said: "We identified the Nordics as an important, fast growing market for flexible workspace. Viktor, Tim and the yta.se team have greatly impressed us with their ability to capitalise on that market growth and their ambitious plans to scale their business.
"Together we are committed to expanding Instant's global footprint, helping yta.se grow its platform, with Sweden acting as the gateway to the Nordics."
Viktor Söderström, Co-Founder and CEO of yta.se, said: "Having grown to become the market leader in Sweden, we are excited about continuing the journey of developing yta.se and our brand under the Instant Group umbrella. Working collaboratively with the Instant leadership team will allow us to accelerate our expansion, providing an expanded service to our existing partners and clients."
---
About yta.se    
yta.se is the leading marketplace for comparing and leasing coworking spaces in Sweden. We provide an end-to-end service for entrepreneurs and executives looking for their next flexible office space, while at the same time providing operators a steady stream of leads, advice and relevant market data and insights. yta.se's proprietary real-time database of over 8000 rooms provides digitized floor plans, unique photos, pricing and more for 90% of Sweden's coworking supply. This allows tenants to easily browse and compare the coworking solutions available in the market, a service no other marketplace provides. yta.se is also the creator of occu.io an inventory management system that simplifies coworking operator's management of vacant rooms and enables them to optimise their monetization of available space
Read next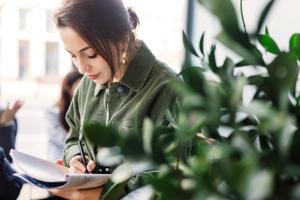 Instant pioneers sustainability reporting for flexible workspace providers with launch of the Sustainability Index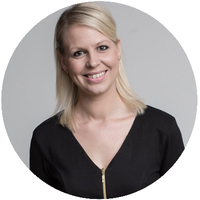 Need something custom?
Our experts can deliver insights or a flexible workspace report tailored to your specifications.