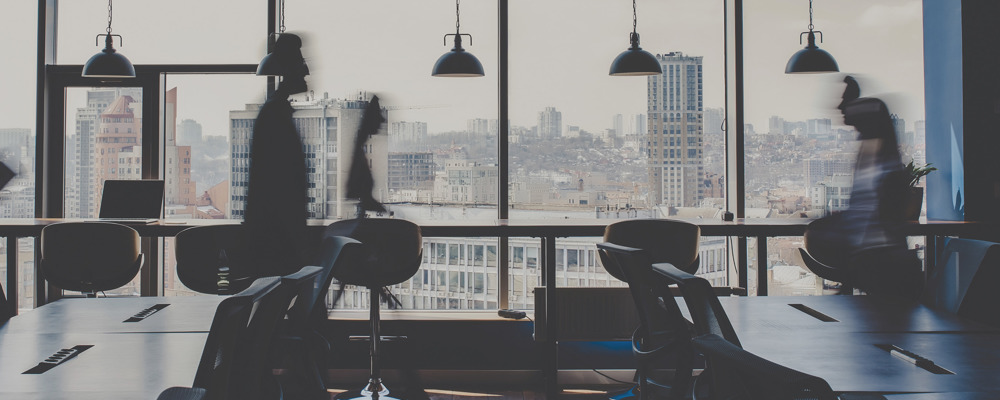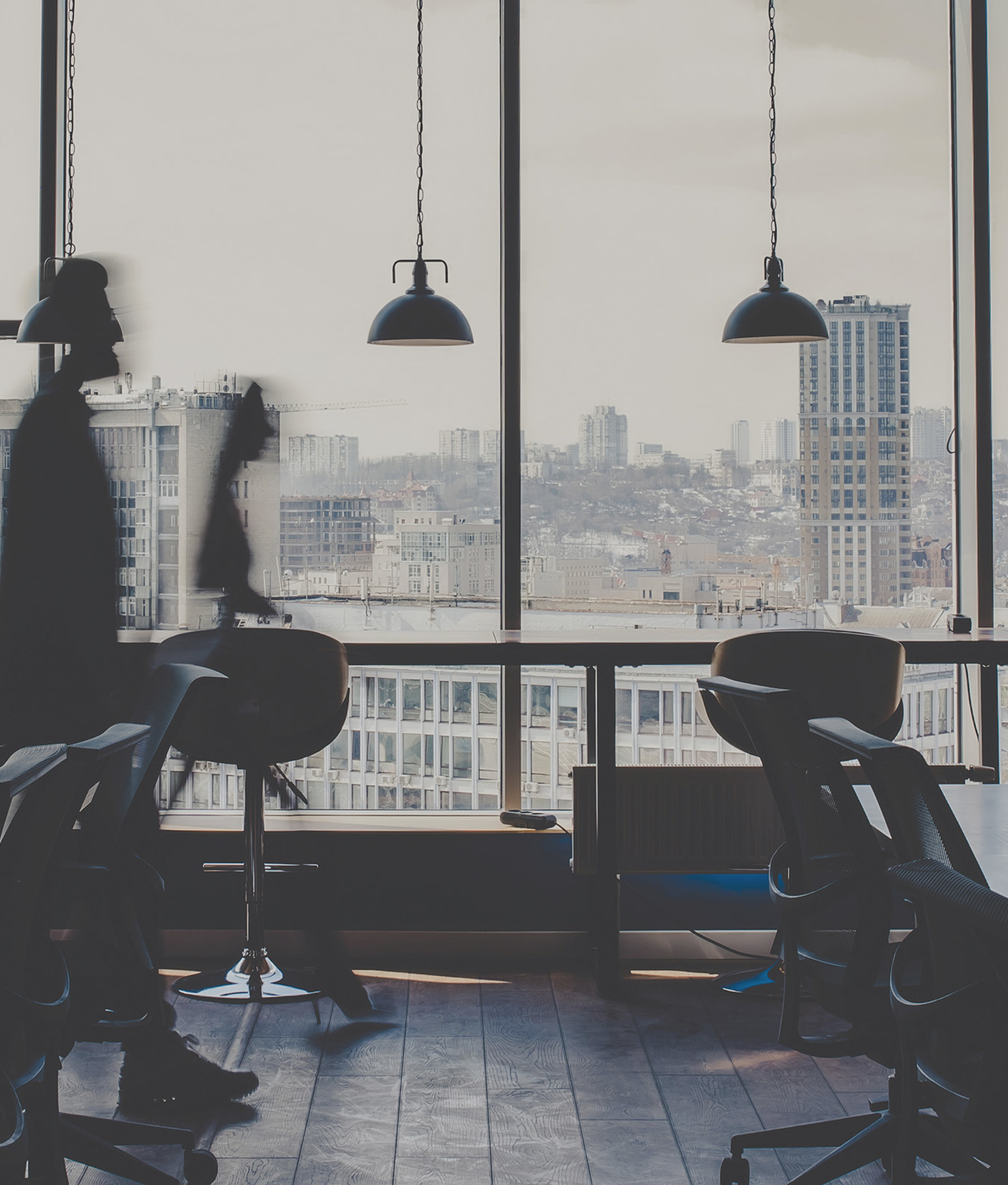 Coworking – The misunderstood child of the property industry
tuesday, 23 april, 2019
Coworking has been the buzz word of the commercial property industry for some time; the name put to the disruption of an industry that has redefined the sub-leasing market across the globe.
There has been an abundance of articles written on this growing phenomenon, both positive and negative; however, there are several misconceptions of just what coworking actually entails.
Coworking has shifted the property market in more ways than one, providing the tenant with choice and flexibility, whilst also changing the mindset of landlords and investors. Using market data from the Australian market, we look at what coworking really means for commercial real estate and where it could evolve next.

The evolution of the flex market – coworking does NOT just mean coworking
There is still a perception that coworking refers to a tight, membership model of workers from different companies occupying a desk next to each other and doing so in a collaborative way. But this is not the case…
The market for coworking has evolved over time to incorporate a number of different services – this now includes serviced offices / executive suites, the coworking membership model and hybrid spaces (incorporating both private office space and coworking) all of which come under the broader umbrella of "flex space".
Coworking has been growing relatively fast across Australia over the past 3-5 years with both Sydney and Melbourne growing at 10%+ YoY. But it is in fact hybrid space that has been growing even more rapidly.
The vast majority of WeWork's space, for example, is made up of hybrid space NOT coworking which makes up a single digit % of total desk space in most of the flex space giant's centres. It is the same for many other providers of flex space.
The main driver behind the increased popularity of the hybrid office is the agility it offers – choose a private office for a confidential meeting, coworking to collaborate, break-out space to chew the fat, but do so on your terms. But one thing that hybrid space certainly isn't is pure "coworking" space which is a totally different model altogether in which a client buys a monthly membership that allows them a randomly assigned desk in a communal environment. Too often the media reports on the trend for coworking but really it is referring to the growth in supply and increased demand for flex space, which offers a variety of different options.
The market is diversifying NOT consolidating
In reading mainstream media, its easy to think that the coworking market consists of WeWork, Regus and Servcorp only (the big players), but Australia has a massively diverse marketplace. Independent operators make up a vast proportion of the flex market – with 87% of operators in Sydney being "indies".
And whilst the large players such as WeWork, JustCo and Regus continue to take head leases on large floorplates and increase their coverage, there are plenty of independent operators who are opening unique and boutique spaces, driving the trend of 'niche-ification' and providing spaces that cater to specific audiences and interest. As they are small and nimble, these operators can really customise their spaces to provide services to very specific markets.
A definitive element of this nascent sector is that the high percentage of independently run spaces – differentiating Australia greatly compared to the more mature flex space markets of the UK, France and Germany which tend to be dominated by the larger operators.
The geographic spread of flex space is ready to change
Sydney and Melbourne have been the major two cities in Australia for flex space in recent years, with each having more than 250 spaces and growing at double digit growth YoY, but we're now seeing the market start to grow right across the country.
Brisbane, Adelaide, Canberra and Perth have all had a surge of new spaces, and we strongly anticipate flex space growing proportionately as part of the commercial real estate mix across the country.
The market supply in cities across Australia has ramped up, but demand for space in the markets has increased in line with this too, as clients turn to a different way of occupying workspace to maximise workplace flexibility and their own business agility in an uncertain market.
Square footage vs profitability is a real challenge
The old-style formulas that have traditionally been used to calculate the cost of space per person are not suited to requirements of the coworking / flex model. The reality is that operators are having to push the boundaries in this area – partly to maximize profitability but also to account for the way they are blending space in new and innovative ways.
As competition amongst operators grows, the market comes under the pressure of increased costs and sq. ft allocation is pushed to ensure margins are retained. However, it might be argued that increased adoption of workplace technology and enhanced design is also offsetting much of this reduction in space.
More amenity led space and shared collaboration spaces supersedes the need for desk space while the close nature of coworking workspaces promotes a greater collaborative environment.
However, there will come a crunch point as more corporates take flex space as a solution to staff overflow and the need for more private, quiet spaces increases given that this type of space ranked the most important for flex users in APAC. For many corporates this is become a real sticking point in some city central flex space environments.
Corporate requirements are changing the demand profile
The last five years has seen impressive growth and a new dynamic for the flexible workspace market as the wider commercial property sector wakes up to the possibilities that a more agile approach represents. As a result, we are seeing more landlord interest, higher client demand, the adoption of flex space by corporate occupiers and growth in supply catering to larger companies.
In Australia, our data is showing that clients are asking for larger flex space requirements (ie: average number of desks taken by a company is increasing) and taking these spaces for a longer period of time (ie: 12 months +). Flex space has become a viable option for corporates in the medium term not just a short-term fix.
So, what next?
Interest in the flex market model shows that the conventional market is finally responding to occupier demand that has been growing significantly year on year. In every other sector where market disruption has taken place – retail, travel, media etc. – this initial acknowledgement of changing end-user behaviour has ultimately led to significant changes to the status quo.
The property market will need to adapt and evolve to this challenge of meeting consumer demands in a way it has never had to do so before. The flexible workspace market provides space to its clients on their terms – flexible pricing, length of stay, choice of location, buying online and, yes, even free beer!
Space blends with service and is then packaged up as a single product, forming the Space as a Service model. This is the fast-moving end of the property market where the customer (not the tenant) is right, and the end-product has been created for a specific user-base.
The flex market itself will rise to the challenge as dominated as it is by small operators, it is by its nature a nimble and agile sector that moves quickly to recognize client demand and change.
But can the rest of real estate keep up?
---
GET INSIGHTS IN YOUR INBOX
THANKS FOR SIGNING UP TO INSIGHTS
CHECK YOUR INBOX OR FOLLOW US ON TWITTER FOR THE LATEST INSIGHT