Wednesday, August 31 , 2022
The Instant Group advises leading travel and lifestyle concierge service Ten Lifestyle Group on national flexible office strategy and procurement across key cities
NEW YORK (August 31, 2022) – Global workspace innovation firm The Instant Group advised leading travel and lifestyle concierge service Ten Lifestyle Group in its flexible workspace strategy, resulting in new offices and office expansions in Denver, New York City, Las Vegas, and Miami. Ten's sales, account management, and customer success teams utilize these new spaces, totaling nearly 100 desks, with room to expand.
The Instant Group's Sean Allen, account director, and Susan Hoffman, vice president, west coast, worked with Ten Lifestyle Group.
"As Ten Lifestyle Group sought to plan for expansion, they needed to relocate some of their existing offices within major U.S. cities and make smart entrances into new cities. The Instant Group worked with them to maximize space, minimize cost, and ensure flexible growth options as the company continues to grow," said Sean Allen, account director, The Instant Group. "We helped them analyze the markets as well as their current and future staffing needs, and found flexible spaces to set them up for success with rapid hiring and an ever-changing headcount."
Ten doubled their desk count in the Denver market with a 30-desk location at 2420 17th Street, a prime city location for the firm with expansion capabilities should they need to flex up. Ten moved into this location in July 2022.
Also in July, they expanded in Las Vegas, taking space at Two Summerlin, where they nearly doubled their desk-capacity from a neighboring office building, in a tight market.
This spring, in New York City, Ten expanded from a smaller flexible location in the Financial District to a 23-desk space at 311 West 43rd Street in Midtown West.
Its Miami expansion took place in June, nearly doubling the firm's desk capacity by choosing a new, larger space within the building they already worked from, 78 SW 7th Street, in Brickell City Centre.
 "The Instant Group helped us strategically think through our needs, nationwide, to future-proof our portfolio with agile solutions that can adapt as quickly as we need them to," said Malcolm Berry, President - Americas, Ten Lifestyle Group. "Through Instant's global marketplace of flexible workspace solutions, we had access to the most comprehensive, holistic view of the market to make smart, informed decisions."
About The Instant Group
The Instant Group has been rethinking workspace since 1999 with over 500 experts working globally across more than 175 countries. Instant's digital platforms constitute the world's largest digital marketplace for flexible workspace listing meeting rooms, virtual offices, flexible office space and coworking memberships. Its global team advises on commercial real estate solutions from serviced offices to fully customized managed offices, and consulting services for portfolio and net zero strategies. Instant's approach enables agility, hybrid working solutions and improved operational resilience for more than 250,000 businesses every year. Clients include Amex, Prudential, Booking.com, Shell, Jaguar Land Rover and GSK. Instant has global offices including London, Paris, New York, Hong Kong, Singapore and Sydney.
www.theinstantgroup.com 
www.instantoffices.com 
About Ten Group
Ten Lifestyle Group is the leading travel and lifestyle concierge service, supporting wealthy individuals and families to discover, organise and enjoy dining, live entertainment, travel and luxury retail with better value and quicker than they could themselves.
Underpinned by industry-first technology, Ten provides its services to its more than 2 million members 24/7, 365 days a year, wherever they are in the world. Founded in 1998, the growing business now has over 1,000 staff and 22 global offices, generating revenues by supporting the valuable individual customers of brands including City National Bank, Bank of America, Scotia Bank. Internationally, we work with 3 of the top 5 private banks in Japan and leading private banks, wealth managers and premium card issuers in the UK, Canada, Australia, Singapore, Scandinavia, Switzerland and the Middle East. 
Ten Lifestyle Group's vision is to become the most trusted service platform in the world.
# # #
Read next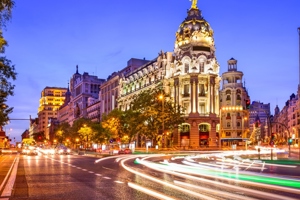 The Instant Group delivers new office for leading global solar developer Lightsource bp in Madrid, Spain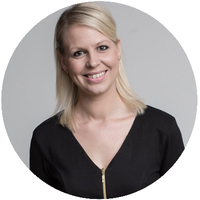 Need something custom?
Our experts can deliver insights or a flexible workspace report tailored to your specifications.