Monday, August 5 , 2019
The Instant Group has appointed Nick Land as Chairman.
Land has held Non-Executive Director roles at firms including Allied Boots, Royal Dutch Shell and Vodafone since retiring as Executive Chairman of Ernst & Young in 2006. 
The appointment of a new Chair comes as Instant is growing its international footprint – having opened four new offices in the past 12 months – and following the acquisition of Corporate Real Estate consultancy firm Incendium.
Tim Rodber, Chief Executive of The Instant Group, said: "Instant has undergone a period of intense growth and it was important to find a Chairman with the depth and breadth of experience to support me and the Board in the coming years." 
Instant currently employs 307 people in 13 cities around the world.  The company has recently been ranked at No 28 on the ninth annual Sunday Times HSBC International Track 200. 
"Instant holds a unique position within the flexible workspace market and is also now a significant solution-provider for blue-chip companies and UK Government Departments seeking a new approach to their corporate real estate strategy," explained Nick Land. 
"The company is developing global solutions within a fast-growing sector and I am very much looking forward to the challenge of helping Tim and the Board fulfil the company's vast potential."

The Instant Group has appointed Nick Land as Chairman.
Read next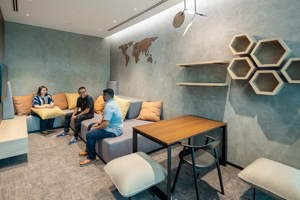 International Financial Services Company moves to One Marina Boulevard, Singapore in 500+ desk deal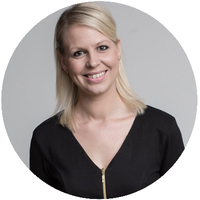 Need something custom?
Our experts can deliver insights or a flexible workspace report tailored to your specifications.